Decolonizing the Museum – Art and Ethnography (Workshop)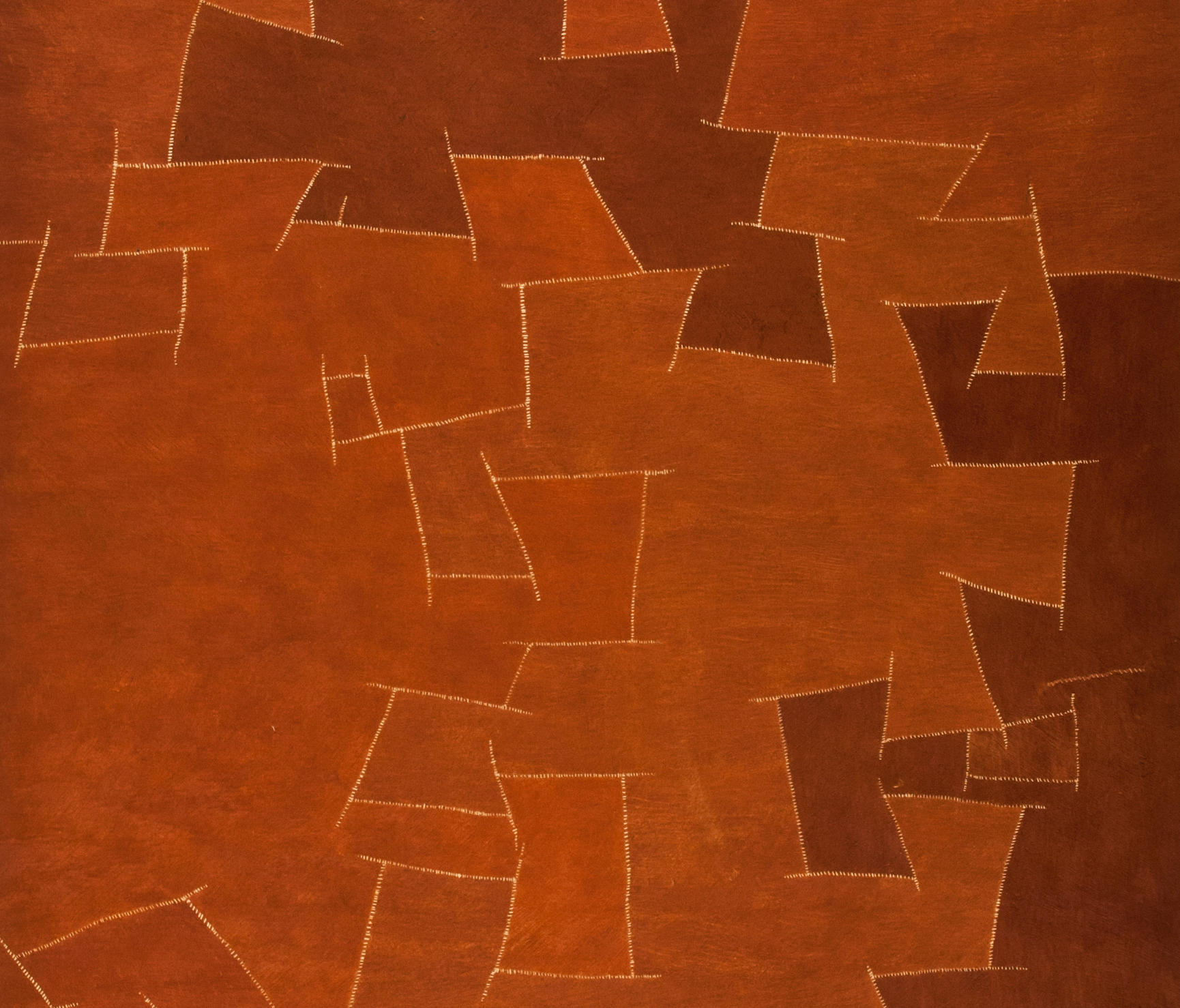 How do we engage with cultural heritage that is entwined with colonial history? What special role do museums play in this context and how to we want their role to look like in the future?

With a special focus on the Uganda National Museum we tackled those questions and mapped out some ways in which artists can come in in this process.
How do we engage with cultural heritage that is entwined with colonial history? What special role do museums play in this context and how do we want their role to look like in the future?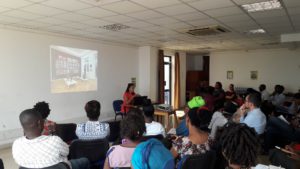 © Nadja Frercksen
These questions were the foundation for a two-day workshop which took place on 20thand 21st of June 2017 and was initiated by Goethe-Zentrum Kampala. The event was kicked-off by a presentation of Yvette Mutumba, co-founder and editor-in-chief of the art magazineContemporary And (C&) – Platform for International Art from African Perspectives and senior guest researcher of the project AfricanArt History and the Formation of a Modern Aesthetic (2015 – 2018). On the basis of "Foreign Exchange", an exhibition that Yvette Mutumba co-curated at the Museum of World Cultures in Frankfurt, Germany, she presented how artistic interventions as part of innovative curatorial practice enable museums with ethnographic collections to re-contextualize objects of colonial history.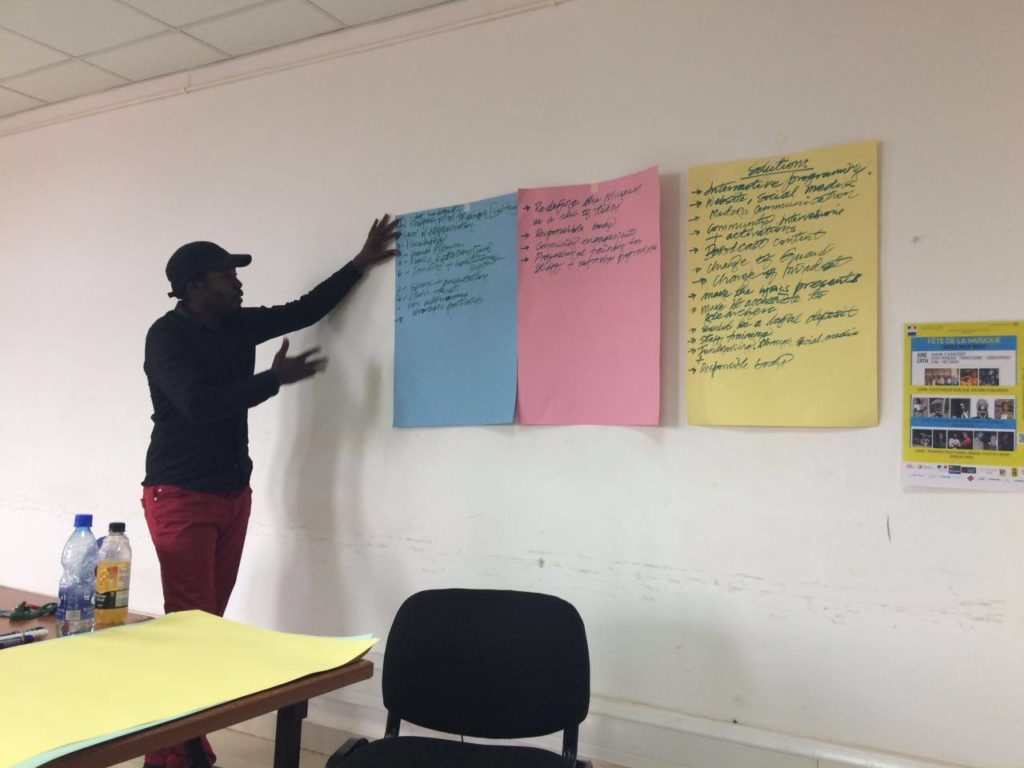 © Yvette Mutumba
This fruitful impetus was followed by presentations by two Ugandan visual artists talking about their artistic practice. Printmaker Fred Mutebi presented his endeavor to produce high-quality printing paper out of the locally produced and culturally-rooted material of bark cloth and additionally presented his concept of the "living museum". A second presentation was offered by Xenson who gave insights into his performative works employing bark cloth in order to draw upon relevant topics on a local and global level.
The second workshop day started at the Uganda National Museum, where participants were given a tour of the ethnography section of the permanent exhibition, which allowed for some reference to the presentations of the first day. This was followed by an insight by Richard Asiimbwe and Abiti Nelson into the work and challenges the Uganda Museum is currently facing and led to a subsequent focus on the museum as one example of how to display and engage with cultural heritage.
© Yvette Mutumba
A heterogeneous group of about 30 artists, curators, anthropologists as well as art critics and museum employees discussed the presented topics and ideas of both days before entering into a group-work-phase. This was the time for concrete brainstorming about the challenges that arise when presenting and working with cultural heritage in Uganda, about ideal solutions and, most importantly, about realistic first steps of actions. Thereafter, the groups presented their discussion outcomes to all – the foundation for even more debating about the displaying of cultural heritage in Uganda, the role of the Uganda National Museum and the engagement of artist in this process. We thank all participants for their great commitment!
One of the participants reflects:
>> I was excited about this workshop as an avid reader and student of African pre-history. I wanted to know what this meant. I think there has been a falsification of African consciousness and I wanted to understand how one goes about decolonizing a museum and its artifacts because I'm also interested in the decolonization of the African mind.The work of Yvette Mutumba is impressive, she has a great mind and I love the publication C& which her team is responsible for. As I say in one of my poems, 'To lift the needle off the vinyl and place it in a different groove'.
We need to see and hear different perspectives on Africa which include our own narratives. 
I definitely gained insight into what is happening with our own Ugandan Museum. I went there as an artist looking forward to an opportunity to engage with the artifacts and create new pieces of work informed by that interaction, but what I learnt was that the staff of the museum works in an environment where their hands are tied, which makes it hard for them to innovate and try new things. That even though Western museums talk about decolonising their institutions, this does not involve returning 'objects' back to their African owners.
On the second day we brainstormed possible solutions to challenges, brought forth ideas for the museum to interact with artists to bring new energy into the museum space. The suggestions were endless, but I'm unsure if they will be implemented because our minds are still colonised as was reflected by some of the comments on the roles of women and what we do 'behind the scenes' in support of culture and conservation. Patriarchy in full effect cloaked in culture.
I believe with planning anything is possible even the unexpected. However, before we can begin to work with the museum as artists, there needs to be some kind of framework as to how the partnership will work. I'm hoping some of the great ideas can be actioned by museum staff but as the saying goes: 'You can take a horse to water but you can't make it drink'. <<

Ife Piankhi is a Poet, Creative Facilitator and Installationist.
For another participant's review, see Philip Balimunsi's blog article.