"OPEN DOORS" – ENCOUNTERS IN BIDIBIDI AND KAMPALA (Dec. 2017)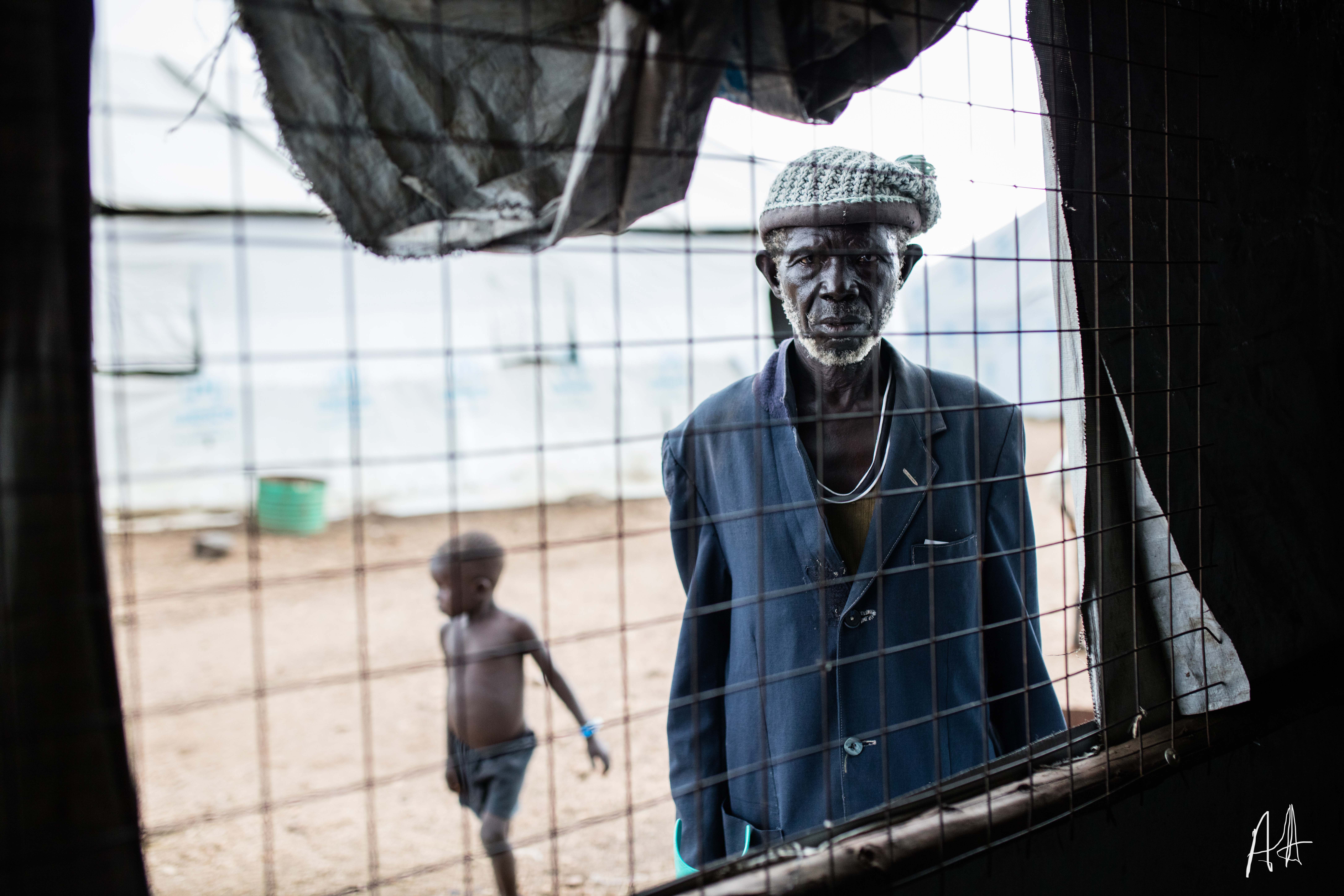 The photography exhibition "OPEN DOORS": ENCOUNTERS IN BIDIBIDI AND KAMPALA was part of a collaborative project initiated by Alliance Française Kampala and Goethe-Zentrum Kampala UGCS and co-organized by the German Embassy Kampala.  It brought together experiences of displacement in rural refugee settlements with experiences of the city as a place of refuge within Uganda. It sheds light on single stories that, brought into context with each other, can as well give insights into the highly complex situation of refugee populations in Uganda.
Presented through the eyes of the photographer, the viewer experienced personal stories of human encounters – moments of exchange between the photographers and the individuals from Bidibidi and Kampala. As diverse as the life realities of refugees in Uganda, these encounters tell stories that take place at the edge of despair and hope, of survival and new beginnings, as well as of immense creative and entrepreneurial energy.
Exhibited works by:
Andrew Kartende (UG), Anne Ackermann (DE), Anne A-R (FR), Esther Ruth Mbabazi (UG), Hajarah Nalwadda (UG), Hamis Ahmed aka Hamis Zzy (UG), Joel Hongwech (UG), Marshal Owach (UG), Stuart Tibaweswa (UG), Sula Sendros Sendagire (UG)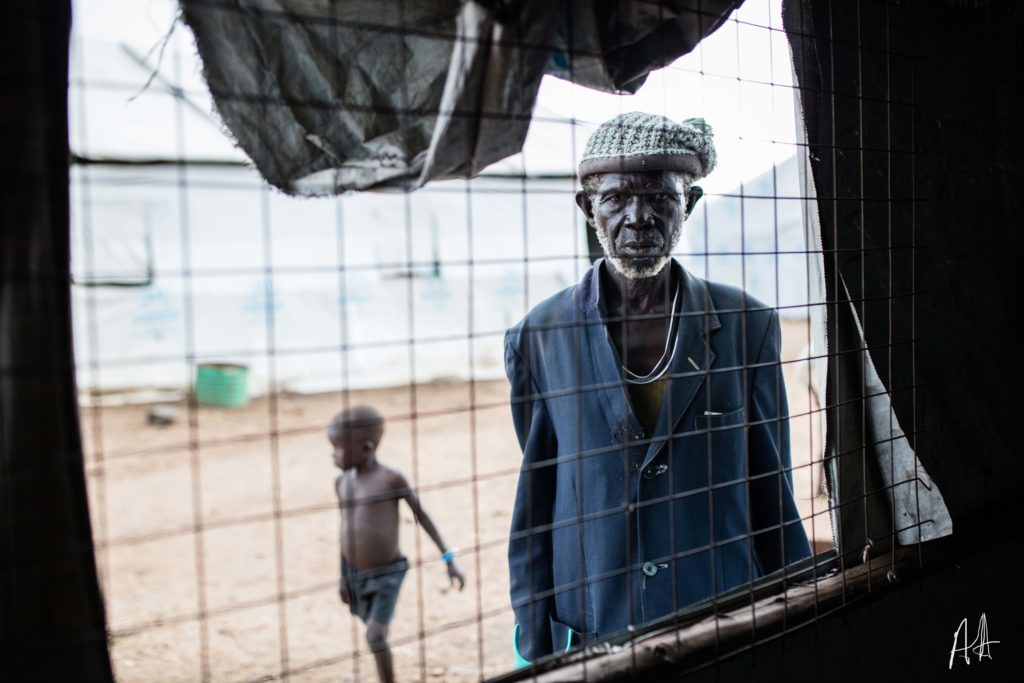 In preparation of the exhibition, the French photographer Anne A-R was invited to Uganda to facilitate a workshop for four young Ugandan photographers in the refugee settlement of Bidibidi in Northern Uganda. While being a workshop facilitator, Anne as well created her own photographic series in Bidibidi. Meanwhile, Frank Schinski, photographer from Germany and part of the collective "Ostkreuz", held a workshop in Kampala for another group of four upcoming Ugandan professionals. This group worked on the theme of urban refugee communities.

Each group was working under the extreme conditions of becoming familiar with new approaches of visual storytelling through the medium of photography within a limited time frame. In an intensive phase of workshops and individual mentorship together with Anne A-R, the results from the field trips to Bidibidi and Kampala were reviewed and edited.
The exhibition thus beart not only an exchange between photographer and photographic subject, but was also the outcome of an exchange between photographers from three different countries. The exchange of expertise, ideas and different approaches was therefore an integral part of this project.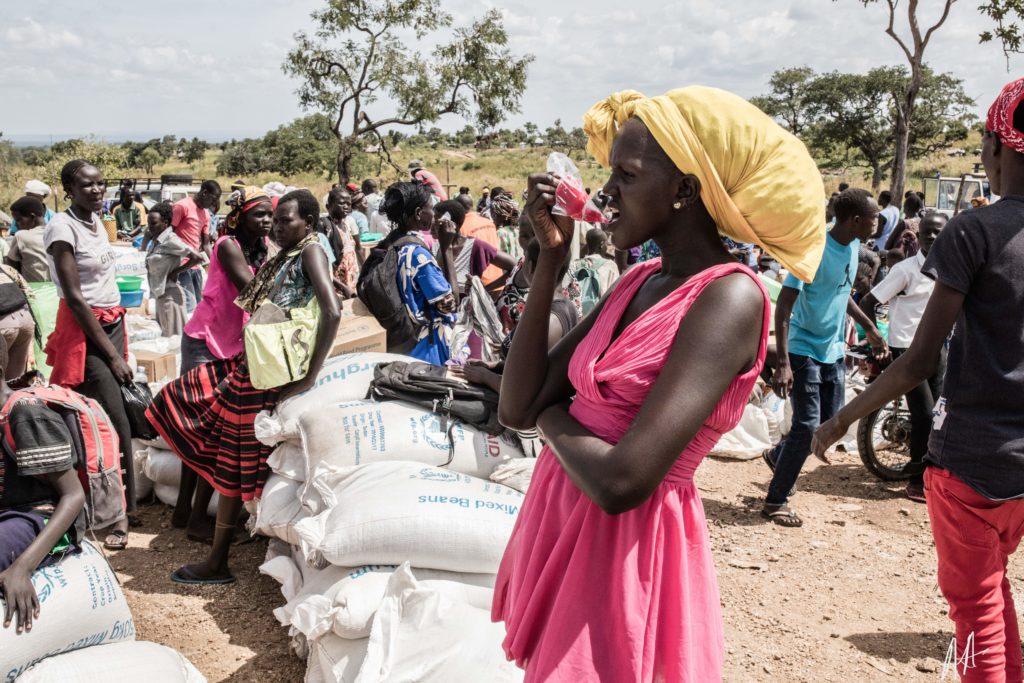 The overall collaborative project initiated by Alliance Française Kampala and Goethe-Zentrum Kampala UGCS and co-organized by the German Embassy Kampala "OPEN DOORS": INTEGRATION AND THE IMPACT OF REFUGEE POPULATIONS compared the situation of refugees in Uganda, Germany and France and the respective country's policy of asylum and reception of refugees through public dialogue, talks, film and photography.

The project idea was sparked by the harsh contrast of policies in Germany and France compared to Uganda. Even though the "refugee crisis" and the way it has been handled in France and Germany have been at the heart of international media, the number of refugees received in the two European countries is very low in comparison with Uganda. With a population of about 40 million people, Uganda is the 3rd largest refugee hosting country in the world and is known for its progressive and visionary character of handling the large influx of displaced people from neighboring countries and others such as Burundi and Somalia.