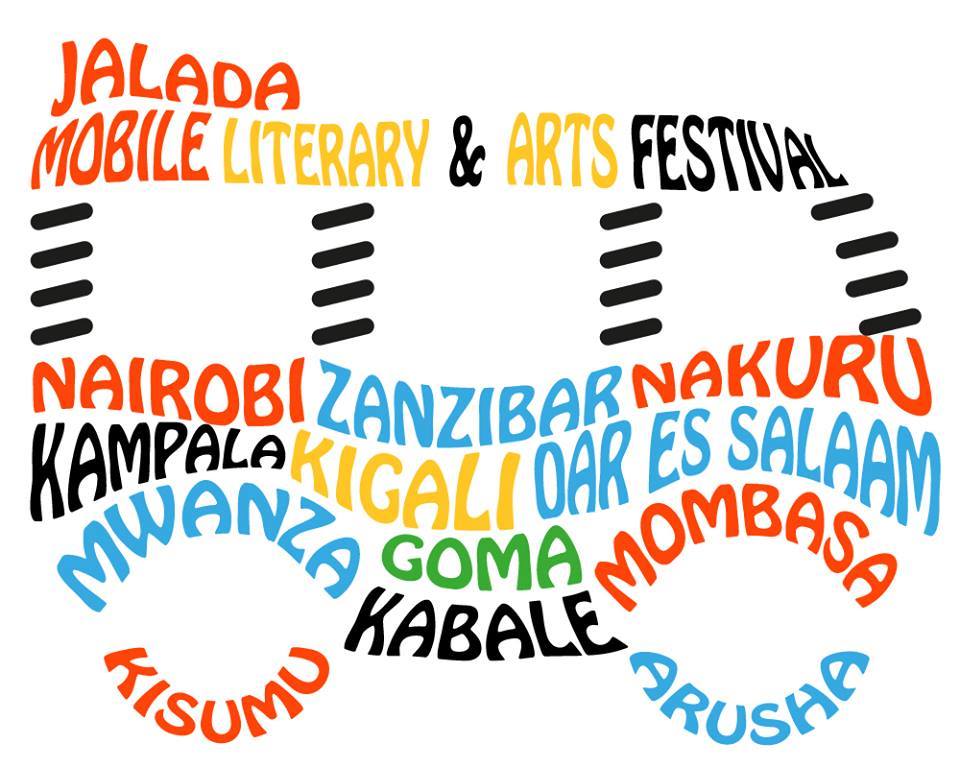 The Jalada Mobile Literacy & Arts Festival is the first mobile literary festival in Africa initiated by a group of writers who came together to link up and work together and celebrate cultural diversity. The festival is a hybrid between a traditional place-based festival and a bus tour. The tour covered 5 countries (12 towns): Kenya (Nairobi, Nakuru, Kisumu, and Mombasa), Uganda (Kampala, Kabale), DRC (Goma), Rwanda (Kigali) and Tanzania (Mwanza, Arusha, Dar es Salaam, and Zanzibar). In Uganda, the Jalada Festival in collaboration with FEMRITE and Goethe Zentrum Kampala took place over two days.
The Jalada is a full month festival in which the bus travels through different places in east Africa and each stop is accompanied by activities like panel discussions, readings, and master class trainings. The festival's major aim is to celebrate diversity and create living connections between writers, artists, and diverse audiences in the big cities and small towns across East Africa. The first day had workshop comprising of 15 participants who responded to an open call by Jalada. The workshop was majorly teaching about translations and was facilitated by Nanfuka Margaret a lecturer at Makerere University. The workshop was followed by a panel discussion about dispelling the language of silence moderated by Hilda Twongyeirwe, the director of FEMRITE.
The second day also had a panel discussion about Modern Folk lore: social change reflected I oral literarure, with Richard Oduor and Tibasiima Isaac moderated by Peter Kagayi. Both days were wrapped up with spoken word and poetry by Mwanaweika, lule Raymond, Omara Daniel and Rushongoza.