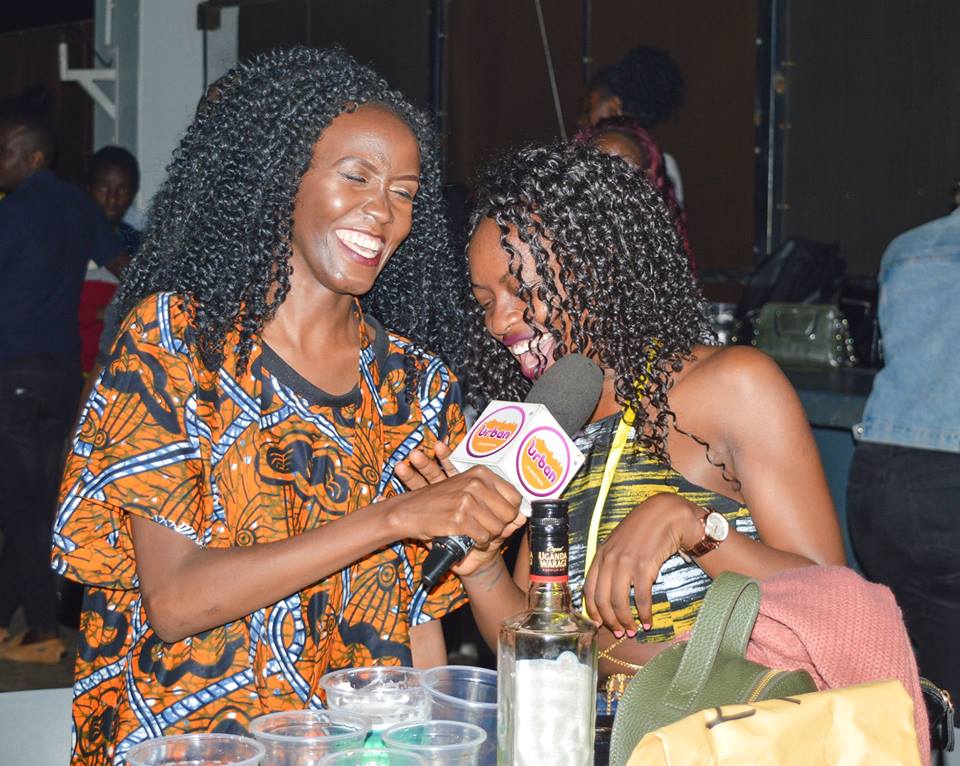 On October 12th, 2018 Goethe-Zentrum Kampala UGCS hosted the kick-off party of the three-day event series #MirembeRhythm featuring an exciting mix of talented DJs and MCs from Uganda, Germany, DRC and Kenya shared the finest electronic beats and rhythms out there. In the face of persistent gender inequality challenges #MirembeRhythm did not only represent peace and intercultural exchange but mainly focused on a collaborative attempt to promote gender equity in the electronic music business through inclusivity, open discourse, and creative exchange. The project included an EDM dance party, a panel discussion hosted by Okuki: Art Kampala and a DJ and music production workshop facilitated by DJ Rachael (Femme Electronic) and German DJs, Sarah Farina and Yo Van Lenz.
Dance Party & Concert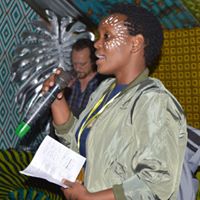 From October 12th to 14th 2018 Goethe-Zentrum Kampala/ UGCS hosted the event series 'Mirembe Rhythm' which went under the theme of electronic dance music and it's plentiful facets. In the face of ongoing gender inequality and discrimination, the event aimed to bring people together in order to raise awareness of the underrepresentation of females in the electronic music business as well as to create sustainable networks promoting more inclusivity and accessibility within the industry. Hence, peace, music, and solidarity represented the three anchor points of the project and formed the basis for the Mirembe Rhythm concert and dance party at The Square on October 12th as well as for the panel discussion and the DJ / Music Production Workshop at GZK on October 13th and 14th. 
As part of our main agenda is to promote intercultural exchange between Uganda and Germany we were happy to have Berlin-based DJs Sarah Farina and Yo van Lenz over to join the project and share their music as well as their personal experience in the music business. Both artists are certified members of the Through My Speakers collective, an international group of friends whose similar mindset, passion and commitment to music organically evolved into an event night and its own label. From the outset the goal was and still is, to bring people together. It was and still is, also about breaking boundaries in club music and creating a musical journey for the crowd. In June 2018 they released the collaborative album, PEACE DUB, on Modeselektor's Monkeytown label in cooperation with Ninja Tune.
The Mirembe Rhythm concert and dance party were headlined by Sarah Farina and Yo van Lenz alongside Kampala's crème de la crème of electronic and dancehall music: DJ Rachael, DJ Ciza, The Control Posse, Hakuna Kulala and DJ Catu Diosis. Uganda's celebrated set designer Mirembe Musisi created an Afro-party themed interactive play space. Musisi used natural materials to make woven light fixtures and other unique designs that made the party feel especially unique. The event started as early as 6 pm with board games from Creative Minds, a drum circle by Ngoma Jam Sessions and some face painting by Marjorie. Gloria Kiconco, the event MC, officially welcomed the first DJ on the lineup at 9 pm – and the music played late into the night with a diverse and freedom-loving crowd enjoying themselves into the morning hours.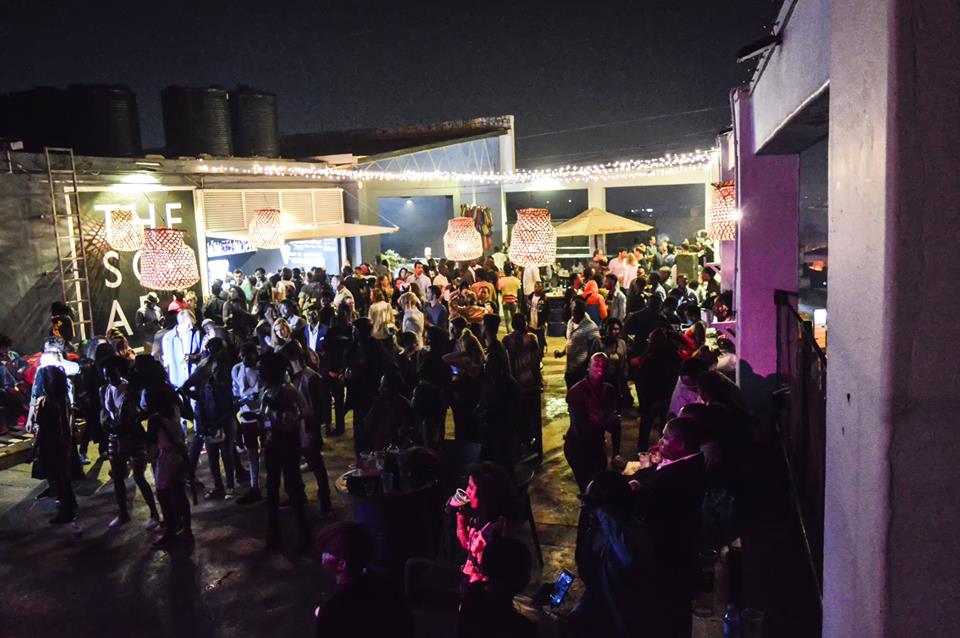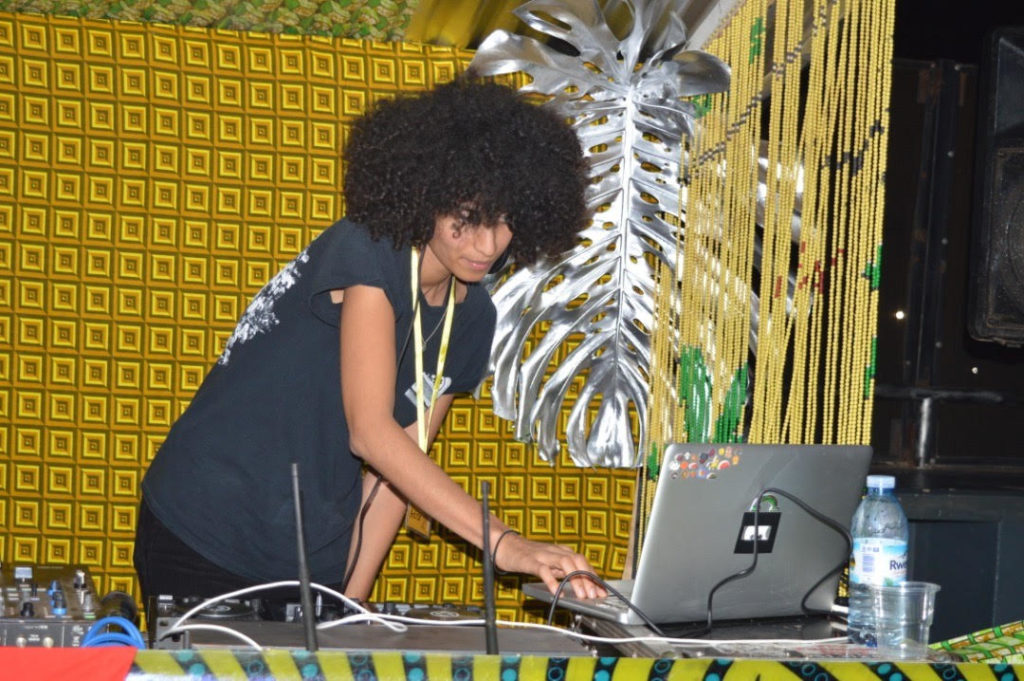 Panel Discussion- Pushing Boundaries: Women in the Electronic Music Business
The following day GZK teamed up with Okuki Art Kampala to hold a panel discussion under the title 'Pushing Boundaries: Women in the Electronic Music Business'. The discussion was accompanied by the three panelists Sarah Farina (GER), DJ Rachael (UG) and The Cee (UG), who gained years of experience as DJs in the music industry. They went into a discussion about the challenge of gender inequality in the electronic music business and possible ways to overcome persistent patriarchal structures by strengthening networks and promoting accessibility. Finally, the audience had the opportunity to ask questions and share their thoughts and impressions about the topic. Therefore the discussion turned out to be very inspiring, diverse and critical as well as solution-oriented. At the end of the event, there were three key aspects that emerged in the discussion:
To support self-empowerment and equal opportunities, sustainable networks need to be built and maintained in order to grow.
In order to give especially young females the chance to find their way into the music business, knowledge and experience need to be shared in the frame of those networks.By sharing not only knowledge but equipment, one can promote accessibility and inclusivity.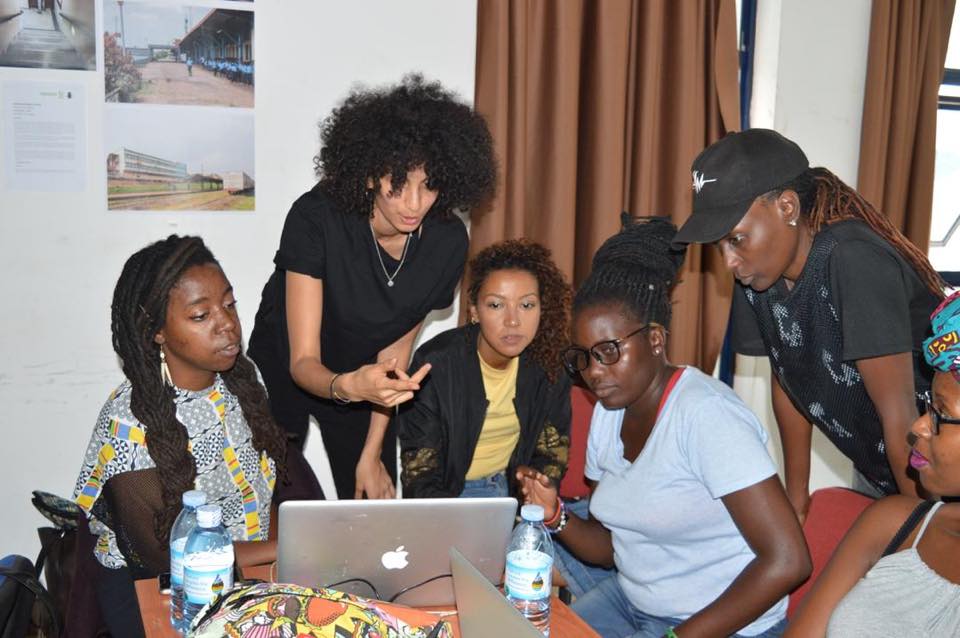 DJ/ Music Production Workshop
To build on these shared theoretical reflections, the panel discussion was followed by a very hands-on, full-day DJ and Music Production Workshop which was open to all females interested in the field. The DJ workshop was facilitated by DJ Rachael, Sarah Farina, and the music production sessions by Yo van Lenz. DJ Rachael is the highest profile female DJ and producer in Kampala and has been a key member of Santuri Safari East Africa. In that framework Rachael has developed considerable skills, developing a strong understanding of collaboration and music technology, with the ability to pass this on to other producers and DJs. The project 'Femme Electronic', led by Rachael herself, aims to provide support and assistance in establishing a community of female DJs, producers, and musicians.
The three facilitators both supported and challenged the participants by introducing two music mixing programs to them which they were supposed to get familiar with in small groups. Since all the groups brought their own set of music, they were able to get creative together and they finally came up with a variety of short tracks. Besides explaining and answering questions the facilitators made sure to connect with all the participants in order to stay in contact and continue strengthening and expanding the network of female DJs and Music producers in the industry. At the end of the workshop day, the single groups finally shared their mixes with each other and combined them into a track which will soon be available online. In retrospective, the workshop couldn't have had a better outcome since all the people involved gained valuable knowledge for their further journey as creatives and were able to improve their technical skills. Apart from that, through a sponsorship by Native Instruments, Sarah Farina and Yo van Lenz supported Femme Electronic with a set of mixers which are now used for DJ Racheal's open workshops to give young females the chance to access their way into music production.
About her time in Uganda, Sarah Farina says: "We are very grateful that we have the opportunity to be here and connect with something that we love, which is music, and so playing the show with the Ugandan DJs was very nice. We discovered some really talented DJs and we have connected with them already. We have made music with some artists. At the workshop, it was very touching for me especially to have the opportunity to empower other females with DJing and music production skills. It's just healing and such a valuable experience to create something together and to share knowledge. We definitely want to keep building; this will not be a one-time thing. We have got all the contacts and will definitely keep in touch with the people and build bridges between Europe and Africa. We shall exchange, collaborate and support if we can in some way. Being a DJ here, it can be hard to get equipment, so we are happy if we can make connections for those people who are interested so that they can get all the stuff they need in order to become the person they want to be."
Music producer Yo Van Lenz also had only kind words for his Mirembe Rhythm experience. "I loved the concert and was amazed by all the talented DJs. At the workshop, all the girls were super interested in the productions, which was cool and made me happy. I love sharing knowledge, therefore when it's well received it's even more fun. It was nice warm energy and good vibes."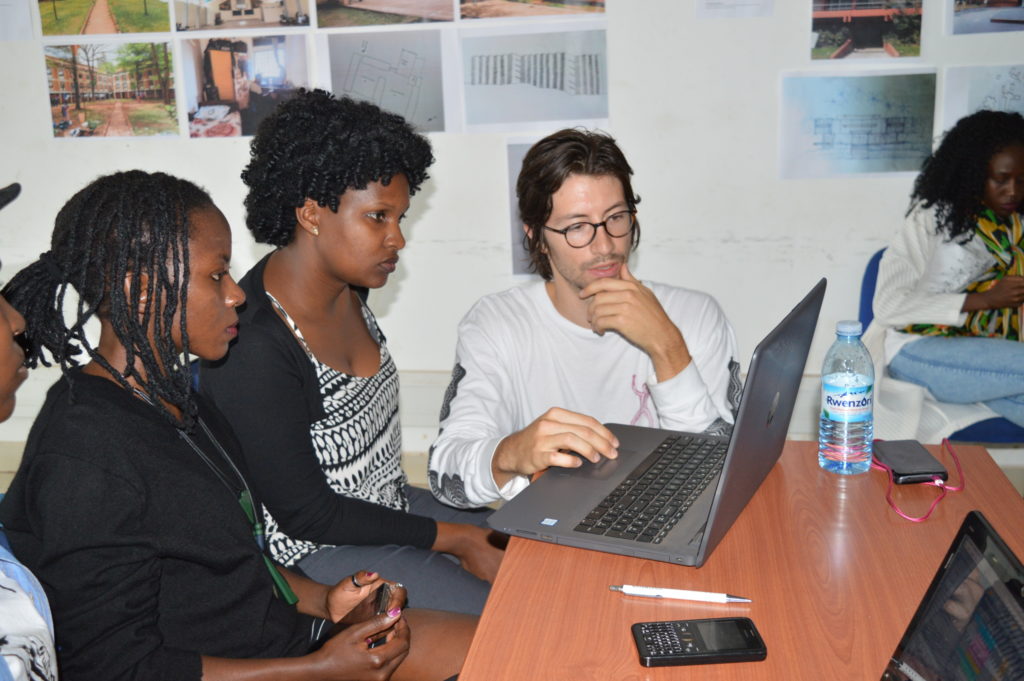 GZK's new Director, Barbara Sommer, said of the aim of the event: " Given that one of the German DJs was female, and connecting to the established relationship between GZK and Femme Electronic and DJ Rachael, we decided to give especially women the opportunity to learn more about DJing in a workshop. The creative atmosphere in this special workshop gave women in Uganda who want to be DJs a platform to connect to each other and create a network of mutual support. Sarah Farina and DJ Rachael, the two female workshop instructors, acted in this context as role models for the participants and shared their knowledge with the future DJs."
Dj Rachael, who also partnered with GZK to put the events together, was delighted by the success of the dance party, panel discussion, and the DJ and music production workshop. She said: "this was the first of its kind. I think it was a great party that brought together different cultures, from Germany, Uganda, Kenya, and Congo. Everyone had a good vibe and the party was really great. The Femme Electronic workshop with Sarah Farina and Yo van Lenz and myself at GZK were amazing: the turn up was good, and the reception from the girls that attended was really cool as they were all very willing to learn and go the distance. I'm sure they will elevate Femme Electronic to another level. We shall continue training them and create a new era of female DJs." These events were part of an annual cultural exchange, as each year GZK hosts German touring artists in Uganda for performances, workshops, and collaborations with Ugandan artists.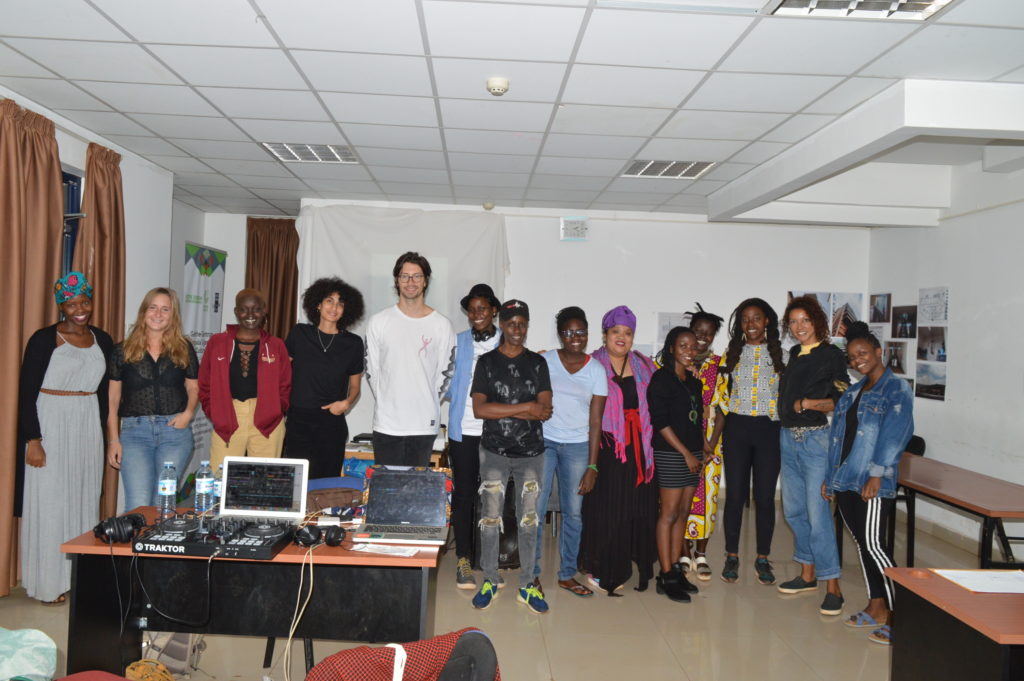 Partners & Sponsors: Goethe-Institut, Femme Electronic, Okuki Art Kampala, SafeBoda