FUTURE AFRICA VISIONS IN TIME – KAMPALA EDITION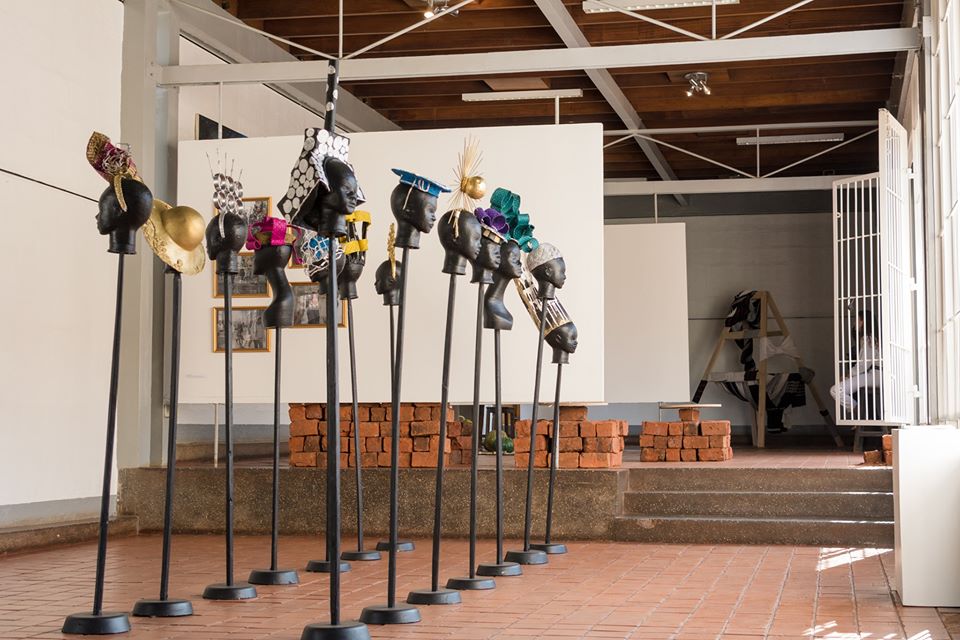 In August 2019, Goethe-Zentrum Kampala was welcoming "FAVT: Future Africa Visions in Time" – an ever-changing touring exhibition combining scientific research with the production of art. In its second to last stop the intriguing presentation was shown to the public in Kampala, Uganda, from 16th August to 15th September 2019 at Makerere Art Gallery. A series of events including fashion workshops, a fashion show, a symposium on "East Africa's Rising Middle Class: challenges and Opportunities" and an exhibition tour framed the public presentation.
FAVT Kampala was a collaboration between the GZK/ UGCS, Makerere Art Gallery in Kampala, the Bayreuth Academy of Advanced African Studies in the "Africa Multiple" Cluster of Excellence, Iwalewahaus, University of Bayreuth and the Konrad Adenauer-Stiftung. With its inauguration in Germany in 2015, the exhibition has traveled to other countries namely Brazil, Cuba, South Africa, Namibia, Zimbabwe, Kenya, and Burkina Faso – supported by Goethe Institutes (official German cultural institution) or respective Cultural Centers on site. For more information check out https://favt.blog/locations/favt-kla/. The exhibition "FAVT: Future Africa Visions in Time" explores visions of the future emerging from Africa and its diasporas. It includes contemporary art in a variety of forms: photography, installations, soundscapes, projections, text-based works and a fashion show.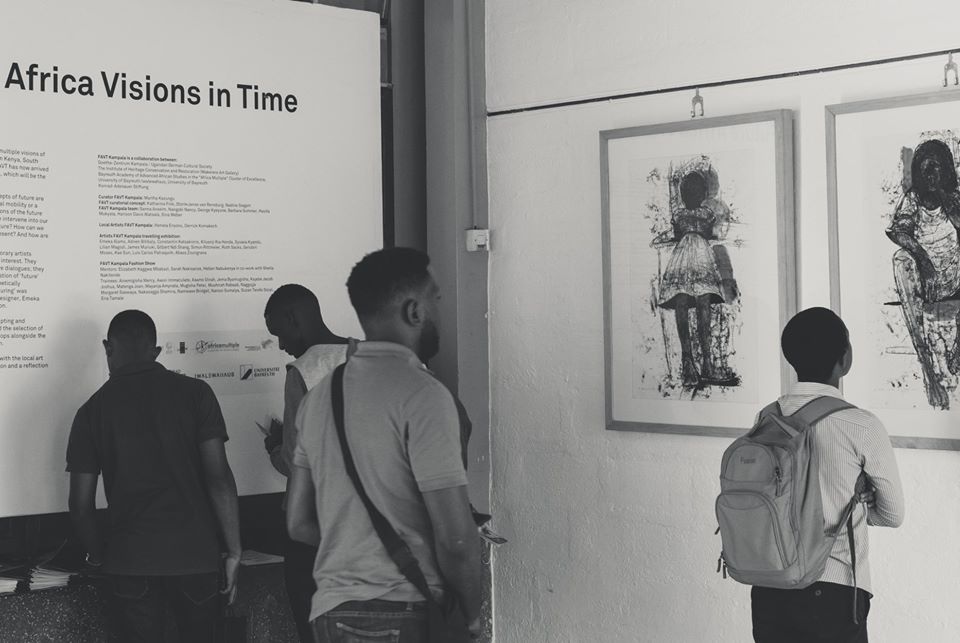 Curated by Martha Kazungu, FAVT Kampala represented new commissioned work by Ugandan artists showing alongside artworks from former FAVT editions. The Ugandan Visual Artist Pamela Enyonu displayed her mixed media installation Every Day Queens which is inspired by the everyday woman. Every Day Queens seeks to explore the counter intuitive power dynamics at work in our daily lives. If service is leadership, or leadership is service, surely the people who serve us are the ones to wear the crown – true kings and queens. Derrick Komakech's installation performance video Bong Luputu goes back to an Acholi proverb from the Okot p'Bitek poem Song of Lawino (1966), in which he writes "the pumpkin in the old home stead must not be uprooted". This aims to portray the notion of up rootedness/ migration in contemporary Africa because Mankind is in continuous pursuit of new desire/ visions. All the selected works resonate with the FAVT keywords of "Inclusion", "Disruption" and "Intervention", which were identified as 'modes of futuring' derived from debates at the Bayreuth Academy of Advanced African Studies in the Cluster of Excellence "Africa Multiple".
Future African Vision in Time took off in Kampala Uganda with a series of workshops, conferences – and an impressive fashion show. The festive exhibit opening received a considerable amount of public attention and was officially launched by H. E. Dr. Albrecht Conze.
The workshops around fashion (from 22nd July to 11th August) were mentored by Sarah Nakisanze, Elisabeth Mbabazi and Hellen Nabukenya in co-work with Sheila Nakitende. They culminated in a two-day (13th and 14th August) workshop with Emeka Alams (USA), James Muriuki (KE) and Katharina Fink (DE). The outcome of the workshops was presented by the participants – young fashion designers from Kampala and surrounding area – during the FAVT fashion show, which took place on the 17th August at Makerere Art Gallery. With the support of Konrad-Adenauer-Stiftung, a public symposium on the theme "East-Africa's Rising Middle Class: Challenges and Opportunities" was held on 16th August at Makerere University. Besides awarding the winners of the Photo Contest – presenting lived realities of Uganda's Middle Class – a symposium discussed East-African perspectives on Middle Class with a key note by Paul Isolo Mukwayaa (UG) from Makerere University and the following panelists: Rosemary Mukite (UG), Milton Ayoki (UG), Yamara-Monika Wessling (DE) and James Muriuki (KE).