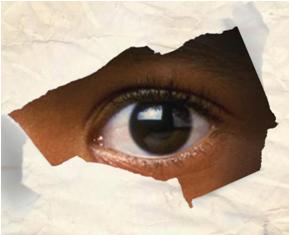 The LaBa! has developed since 2006 and turned into one of the biggest festivals in Uganda, even being mentioned in the "Lonely Planet" travel guide. On 25th May 2013 the 7th LaBa! Arts Festival took place at Mackinnon Road in Nakasero, Kampala. It was the 7th edition of this annual festival that was created in 2006 by UGCS and the Ugandan Artists Association. Back then it took place at Bukoto Street and the participating artists created genuine street art by making use of the several potholes on the street.
The LaBa! has developed since 2006 and turned into one of the biggest festivals in Uganda, even being mentioned in the "Lonely Planet" travel guide. More and more visual artists, designers, photographers, dancers, filmmakers, crafts people, musicians and performance artists came to be part of this event. Until 2012 the only requirement for an artist to be part was to pay a small fee for their stall in time.
With the growing interest many issues raised. What started as an event to promote visual arts in Uganda to an audience that usually doesn't visit any of the galleries in town or even have any access to art in their everyday life, became a colourful street market with the most different art forms followed by a concert in the evening. After a successful LaBa! in 2012 the organizing committee, formed by GZK/ UGCS, several Ugandan artists and other people involved in the art scene of Uganda decided to give it a twist.
How to challenge the artists? How to make a selection of genuine Ugandan art and craft? How to get away from the market and move to a festival that promotes Ugandan contemporary art? For the 7th edition of this festival the artists had to apply with a project to be realised during the festival under the theme "Open Studio". No matter if fashion designer, painter, potter, sculptor or dancer – the public had to be able to take a look behind the scene, get an idea of what the artists do and how they work.
The committee nominated a jury formed by Faisal Kiwewa (director of the Bayimba Cultural Foundation), Anna Kućma (freelance curator and organizer of the Uganda Press Photo Award), Katrin Peters-Klaphake (curator of the Makerere Art Gallery), Dominic Muwanguzi (journalist) and Carolin Christgau (director of GZK/ UGCS). Out of 70 applications the jury selected 45 individual artists and projects to be part of this festival. For the music stage a similar procedure was introduced. Suzan Kerunen, singer and part of the Pearl Rhythm Community, Ife Piankhi – the poet who sings, and Dennis Große-Plankermann, musician and at that time intern at GZK/ UGCS selected 12 acts out of several applicants to perform on stage during the festival.
To create a more interactive atmosphere, the committee decided to switch the main part of the festival from the street to the football pitch at Mackinnon Road. Areas were created, to connect the different artists and projects.
And indeed, the visitors could experience much more than exhibited readymade art work. A walk through Secolliville, a performance art project by Collin Sekajugo who invited to "Imagine Kampala"; five galleries representing different Ugandan artists and giving an impression on the importance of galleries for the visual arts; different organizations presenting their work in the art and culture field of Uganda; the Yutta Konvictz Dance Society dancing in paint on the street and on canvas; a gardening school inviting the visitors to make their own decorations and jewellery out of natural materials; "Strange Fruit": a camera obscura letting the audience experience the function of a lens; painting, video animation, poetry, dance lessons and shows, bakery, pottery, t-shirt printing, tattooing, a fashion photo shooting, a fashion walk, paper making, jewellery, dying of fabrics, traditional Ugandan children's games, drum circles, face painting… these are only a few of the things the visitors could see and experience, invited by the artists to ask questions and to participate.
Even the stage was much more than a line up of music. Next to some young artists that had never performed in front of such a large audience the lovely street theatre and circus play "Walk in Wonder World" was premiered during the festival and Faizal Mostrixx and the Vizurii Dance Crew shared their amazing dance skills. The evening was closed by established musicians as Suzan Kerunen, Rachael Magoola and Jamal. Of course by challenging the artists to apply and giving the festival a new twist the organizers took a risk. After 7 years the audience was used to an alignment of tents all along the road. If you ad in the rain in the afternoon, some technical problems, some artists that just never showed up and only half as much artists as in 2012, you might think of it as a loss. Indeed we had "only" 3000 visitors this year. But if you took your time to talk to the artists, if you saw them challenging themselves to share their work in their "Open Studio", if you stayed to dance after sunset to the finest Ugandan music – you would probably also think that all in all this year's LaBa! was a success.
Of course there are more improvements to make. But that is the best challenge for us to organize the next LaBa! Arts Festival in 2014.
The LaBa! Arts Festival 2013 "Open Studio" was only possible with the participation, collaboration, support and funding of the following:
Open Studios by: Strange Fruit, Mgbi Creations, Jon'B Arts Group, Ibrahim Katimbo, Charles Kamya, Hellen Nabukenya, Isaac Mugabi, Anwar Sadat Nakibinge, Ismael Kateregga, Bruno Sserunkuma, Pushing Art Africa, The Green Youth, Disabled's Efforts for Development, Girl Be Project, Oribags Innovation, One & Only, VisionForAfrica, Simply African, Taloso Workshop, Japhet Ibanda, Teddy Nabisinke, Doreen Ntusiima, Grace Sheila Byeitima, Medman Designs, Julius Muyomba, Rasta Culture Fashion Collaboration, King Solomon's Closet, Putting Sexy Back in the Movement, In Movement – Art for Social Change, Imagine Kampala, Batuuze Hip Hop Squad, Yutta Konvictz Dance Society, CIDI, UNCB, Bake Art, Pearl Rhythm Festival, Suat Tattoos, Buyonji Balls, Poetry Slam
Stage performances by: J-Saly, Kushe, Walk in Wonder World, Magic Hornz, Vizurii Dance Crew, Faizal Mostrixx, Hakim, Emilc Sinc, Juliet Sessanga, Sandy Soul, Ife Piankhi, Maraka Band, Jackie Akello, Suzan Kerunen, Rachel Magoola, Jamal
Galleries: Afriart Gallery, Mish Mash, Karibu Art Gallery, Nommo Gallery, Umoja Gallery
Organizations: Alliance Française Kampala, German Tent, British Council, Bayimba Cultural Foundation
Sponsors: Embassy of the Federal Republic of Germany, KfW Development Bank, Embassy of Sweden, Orange, Royal Norwegian Embassy, XL Events, Coca Cola, WBS, Tella Services, DMARK Mobile, Definition Africa, Bin It! Services, Wavah Water, GraphiCunsult, Bayimba Cultural Foundation, Spear Motors Limited, British Council, Radio One. 
By Katharina Neidhardt