Fashion Production and Styling by Beatrace Angut Oola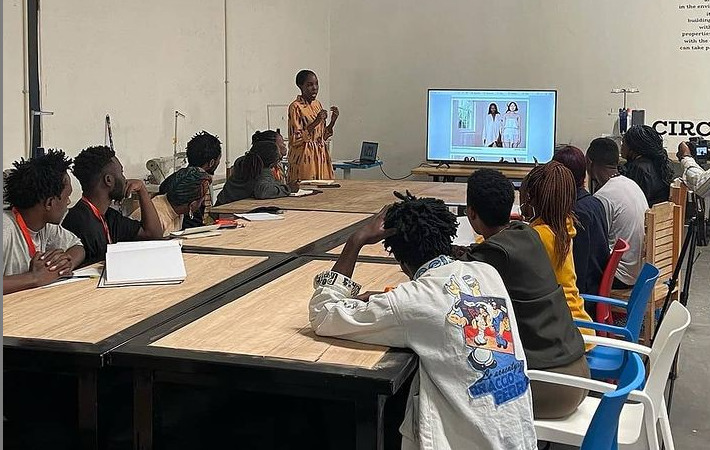 From 19th to 21st April, German based freelance interdisciplinary curator and creative producer Beatrace Angut Oola conducted a workshop with young Ugandan fashion designers at the newly set up space for creatives MoTIV in the Industrial Area. During three days, 16 young fashion designers were instructed under the theme "Creativity, cultural diversity and aesthetics from African perspectives" and developed a fashion series which was showcased at the Design Week at MoTIV.
In the workshop, the participants learnt about concept, research, designing mood boards, scouting, teambuilding, budgeting, aesthetics, and styles and discussed with the founder of the creative agency APYA and the digital information platform "Fashion Africa Now" the Do´s and Don´ts regarding fashion production and styling.