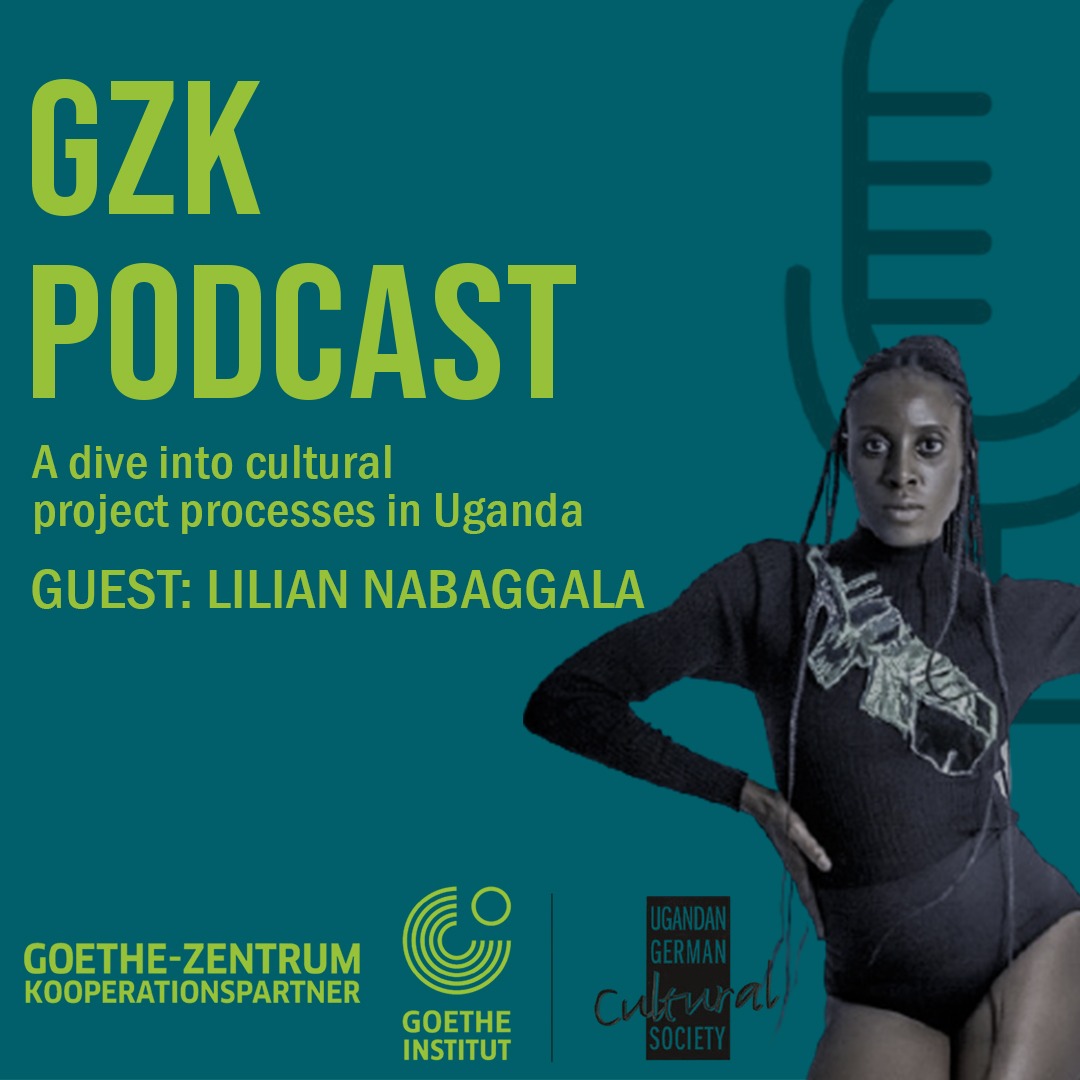 In July 2020, we introduced a new establishment: the GZK Podcast. An audio series by Goethe-Zentrum Kampala/ UGCS representing a monthly dive into cultural project processes in Uganda. The podcast mirrors the background stories of our current co-funded projects, which touch on interdisciplinary art fields. The format gives the audience a closer look on what's going on, they meet different artists and get a sneak-peak behind the scenes. Every month we talk to one artist and keep you involved in the process of his or her work.
Our latest edition is with the Ugandan professional dancer and performing artist Lilian Nabaggala who is part of the experimental residency Lost + Found by East African Soul Train. Lost + Found interdisciplinary artist residency and research programme produced by East African Soul Train (https://www.instagram.com/eastsoultrain/) and supported by GZK, includes 13 artists from 13 different countries coming together on a virtual journey. Get ready for insights about Lilian's experiences during the hybrid residency, the journey she has been taking so far, the challenges and adventures she has been going through – but also listen to how she is handling the pandemic situation in Uganda and how hybrid residency formats like Lost + Found can also push Uganda's dance landscape to another level. Get ready for an insightful talk with Lilian Nabaggala!
Listen to our full GZK podcast episodes via Anchor https://anchor.fm/gzk-ug or via our YouTube Channel.