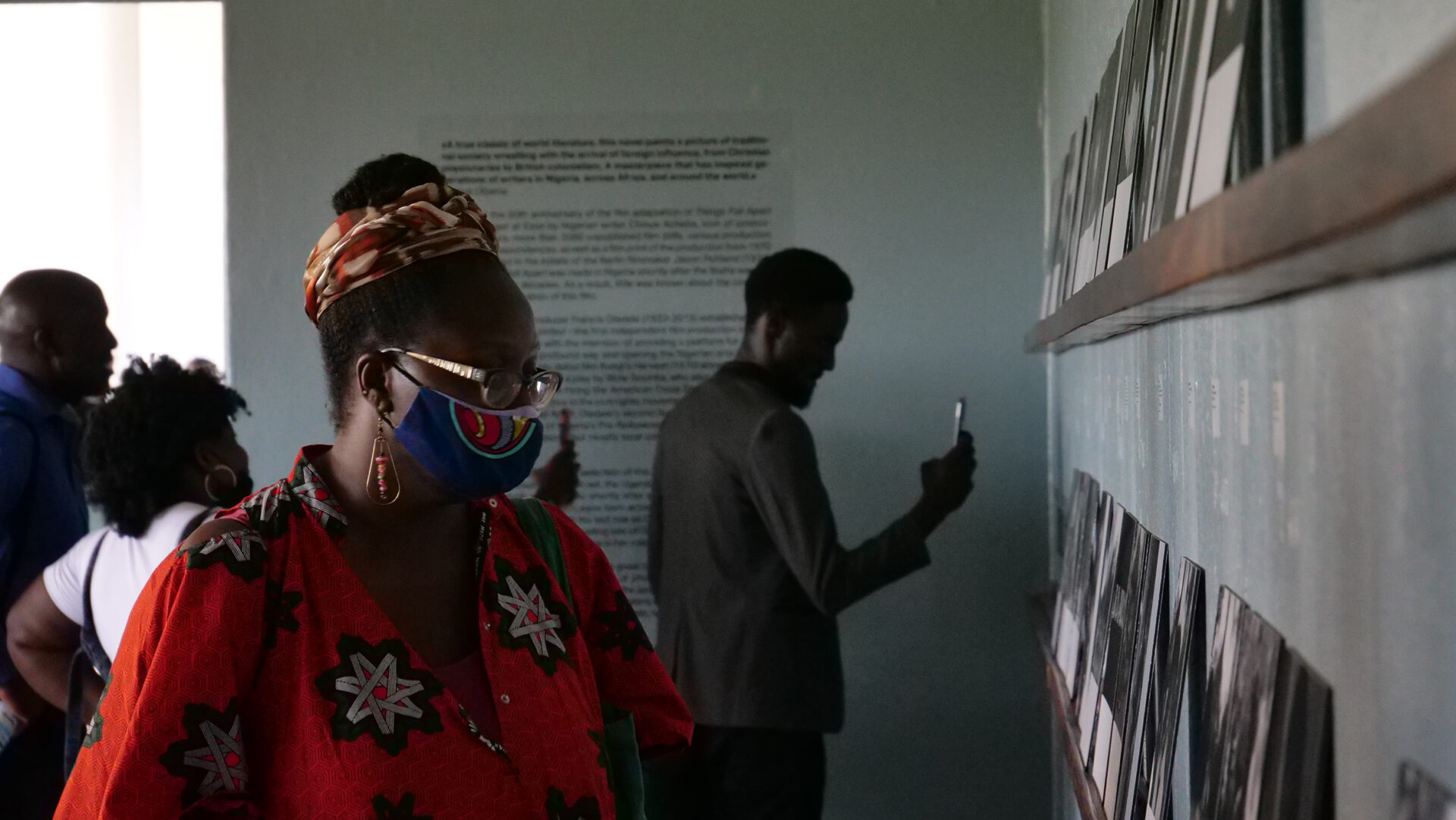 It is the 50th anniversary of the film adaptation of Things Fall Apart and No Longer at Ease by Nigerian writer Chinua Achebe, icon of postcolonial literature. More than 2000 unpublished film stills, various production papers, correspondences, as well as a film print of the production from 1970 has been found in the estate of the Berlin film­maker Jason Pohland (1934-2014). Things Fall Apart was produced in Nigeria shortly after the Biafra war and had been lost for decades. As a result, little was known about the circumstances and the creation of this film.
A wonderful project, implemented by Modern Art Film Archiv Pohland from Berlin, Germany, has been travelling to Nigeria several times and now shares its unique art findings at Uganda Museum, Kampala from 27 October until 12December 2021.Uganda Museumpresent a selection of archive photographs showing Chinua Achebe on set, the Ugandan princess, lawyer and later diplomat Elizabeth of Toro, as well as the 1899 in Lagos born actor Orlando Martins – Nigeria's first international film star – in his last role as Obierika, John Sekka. The exhibition is curated by Akinbode Akinbiyi and Gisela Kayser.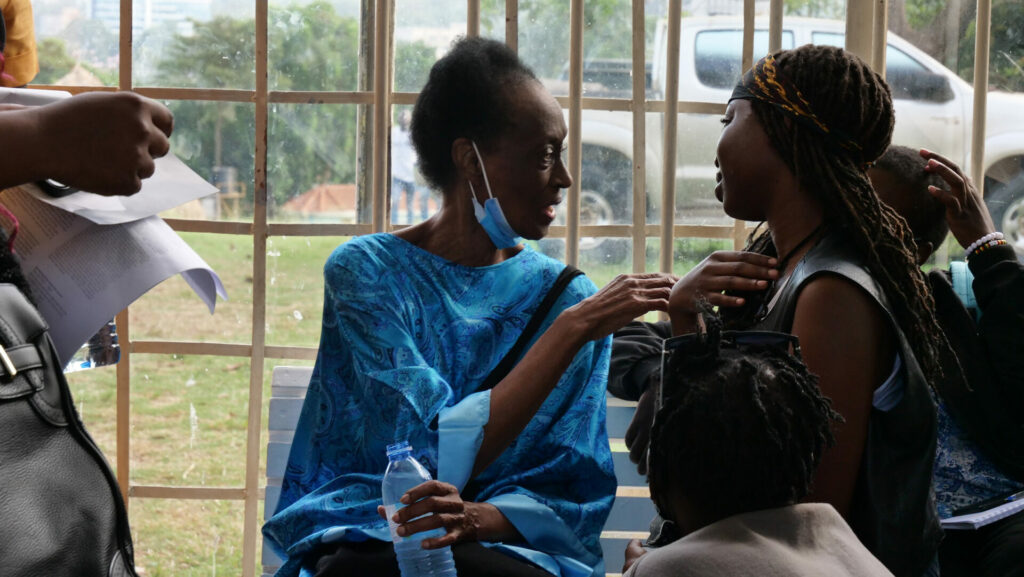 The Exhibition Opening on Wednesday, 27th October from 3pm at Uganda Museum was a successful event with diverse guests on the ground: The team from Berlin with Mareike Palmeira (Art Director Modern Art Film Archive) and Akinbode Akinbiyi, the German Ambassador of Kampala Matthias Schauer, the Minister of Tourism and as star of the day: The graceful princess Elizabeth of Toro.
From 28th to 30th October 2021, film-screening events took place displaying Things Fall Apart (1971) and Mandabi (1968) to the public. On Thursday, 28th and Friday, 29th October Things Fall Apart was screened in two different versions – one day the American, the other day the German cut version. Another film by Pohland in cooperation with Cine 3 (Berlin), Calpenny Nigeria Films Limited (NG), and Nigram (US), Mandabi was screened on Saturday, 30th October. All screening events were accompanied by an introduction and Q&A with Mareike Palmeira. Prior to the Screening on Thursday, the audience had the opportunity to be part of a Photographer's talk and presentation with Akinbode Akinbiyi – this took place in cooperation with Uganda Photo Press Award.
Media Links:
https://newvisionapp.page.link/2cWXd4dMTBo6E3w36,
https://kampalasun.co.ug/ageless-princess-bagayas-star-still-shining-bright-in-chinua-achebes-things-fall-apart-film/