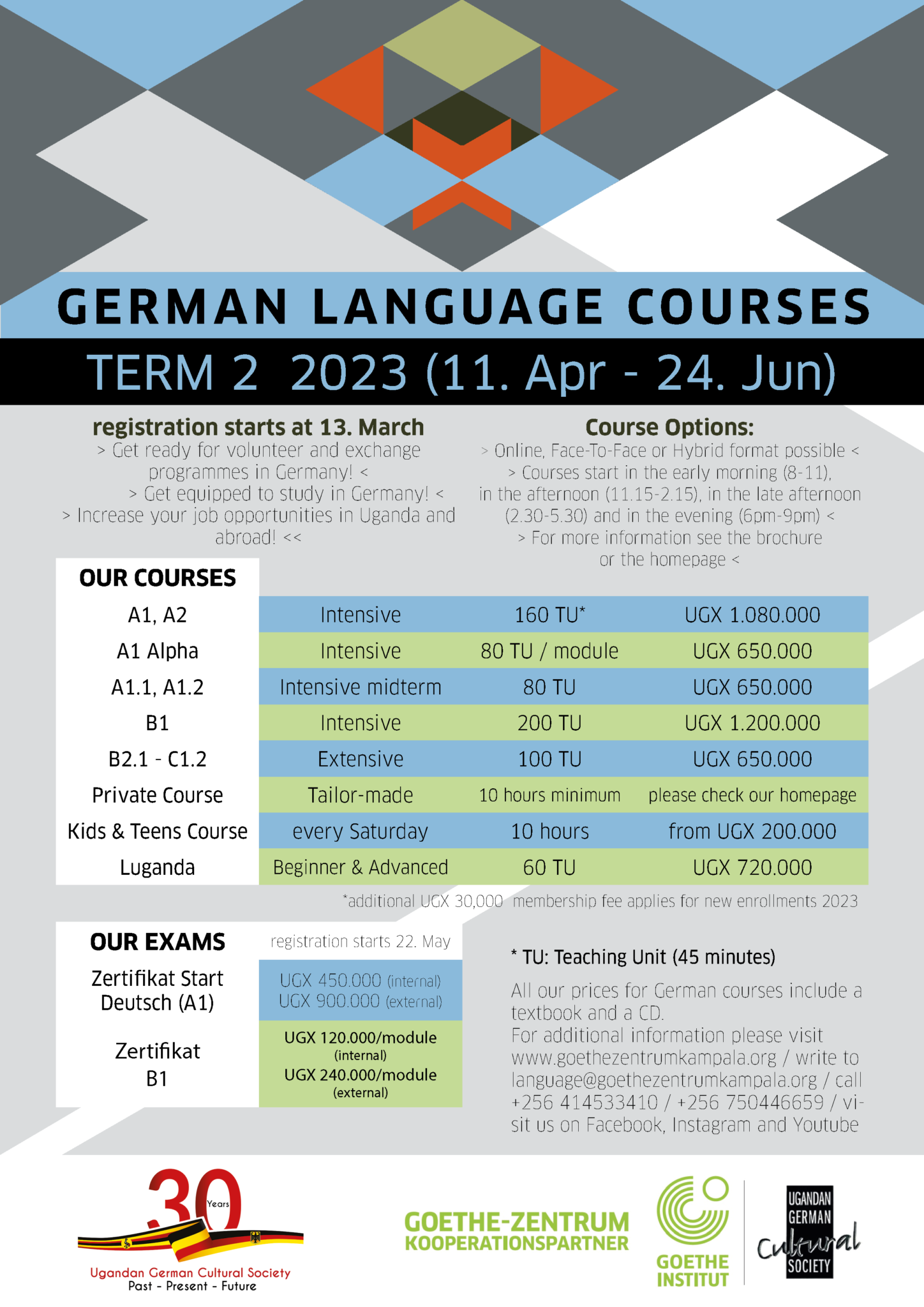 (11. Apr – 24. Jun)
REGISTER NOW FOR OUR SECOND TERM 2023!
Get ready for volunteer and exchange programs in Germany!
Get equipped to study in Germany!
Increase your job opportunities in Uganda and abroad!
Our Course Options:
We are offering Online, Face-To-Face and Hybrid courses (a mix of Online and Face-To-Face classes)
The courses start Monday to Saturday
in the early morning (8am-11am),
in the afternoon (11.15am-2.15pm)
in the late afternoon (2.30pm-5.30pm)
in the evening (6pm-9pm)
Choose your preferred time and format and SECURE YOUR PLACE NOW!
All the prices for regular German courses include a textbook and a CD.
You can find more information about our terms and conditions for courses and exams here.