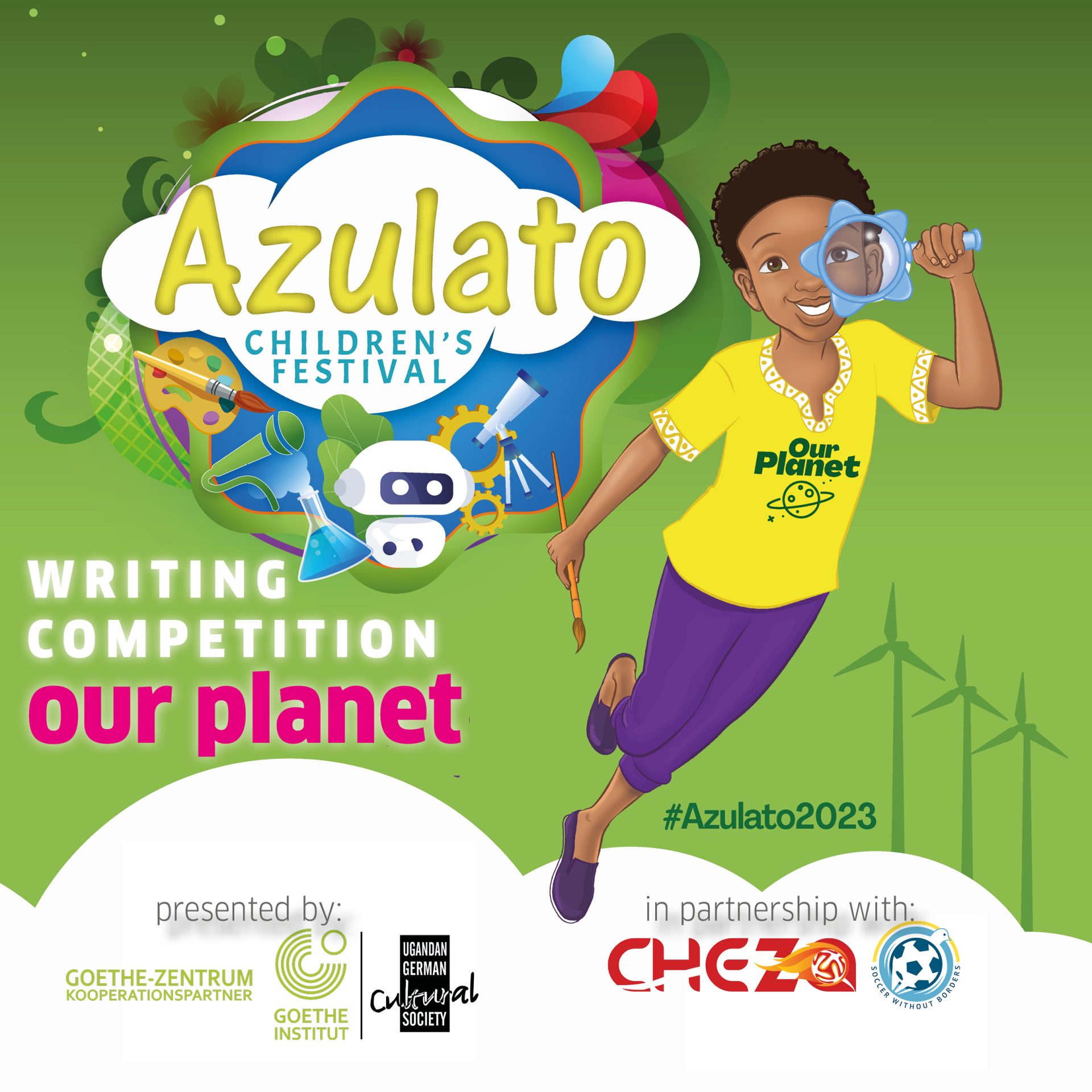 Azulato 2023 is all about OUR PLANET.
Tell us what you imagine your planet will look like when you grow up! What should the earth look like, what should Uganda look like? How can we shape our future?
Show us your imagination and narrative quality and pack write us a text of 500 to a maximum of 1000 words.
A competent jury from the Ugandan writing community will select the best entries:
The winners can expect a colorful surprise basket with all kinds of great stuff, a place in a writing workshop, publication of the works in an Azulato Our Planet book, book vouchers and more. Be excited!
We look forward to your contributions, to be submitted at gzkampala2@gmail.com or for written contributions to: Goethe-Zentrum Kampala / Ugandan German Cultural Society 52, Bukoto Street, P.O. Box 11778, Kampala
Please indicate your name and age!