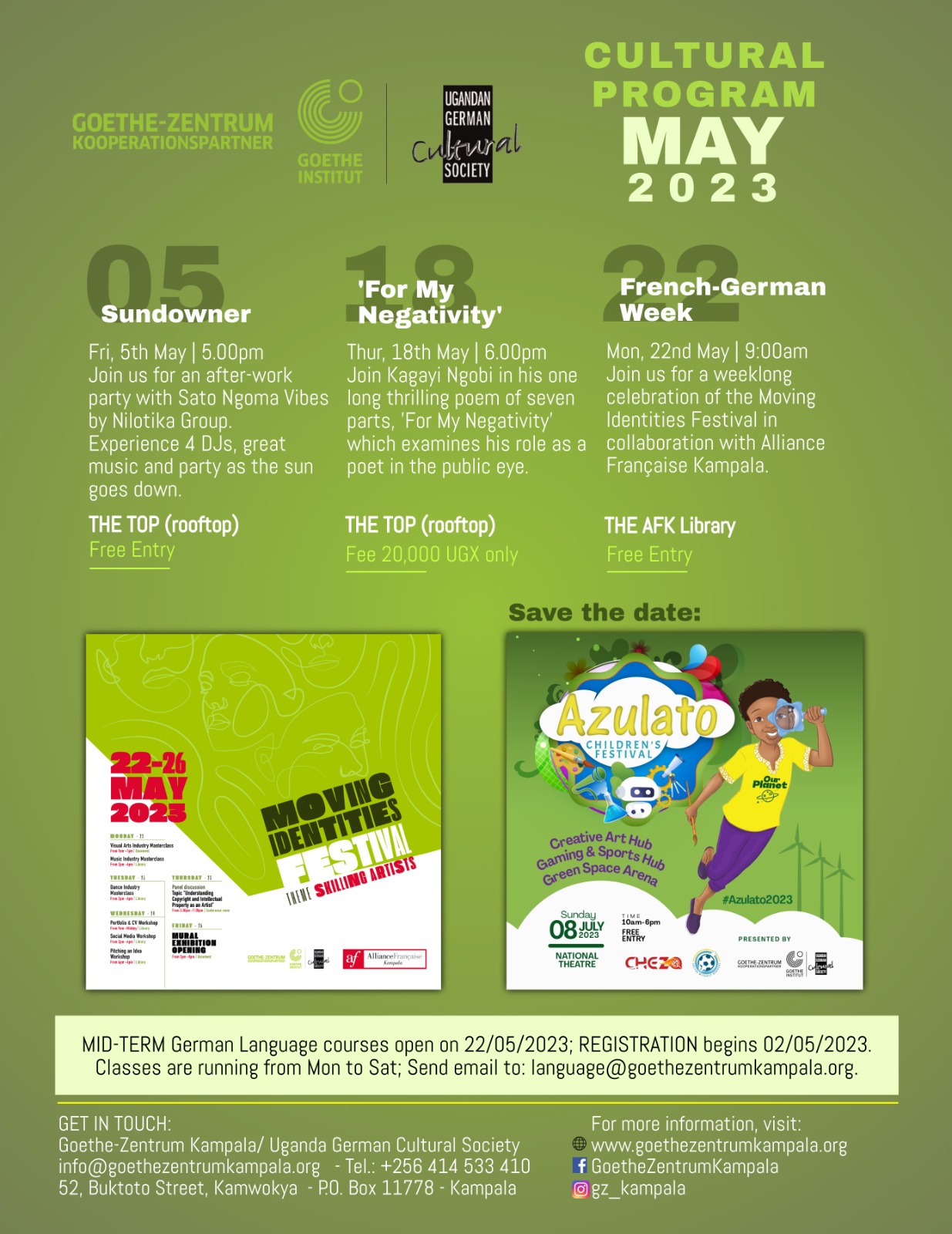 SUNDOWNER
Fri, 5th May | 5.00pm
Join us for an after-work party with Sato Ngoma Vibes by Nilotika Group.
Experience 4 DJs, great music and party as the sun goes down.
THE TOP (rooftop) – Free Entry
FOR MY NEGATIVITY
Thur, 18th May | 6.00pm
Join Kagayi Ngobi in his one long thrilling poem of seven parts, 'for my Negativity' which examines his role as a poet in the public eye.
THE TOP (rooftop) – Fee UGX 20,000 only
FRENCH-GERMAN WEEK – MOVING IDENTITIES FESTIVAL
Mon, 22nd May | 4:00pm
Join us for a weeklong celebration of the Moving Identities Festival in collaboration with Alliance Française Kampala.
THE AFK LIBRARY – Free Entry