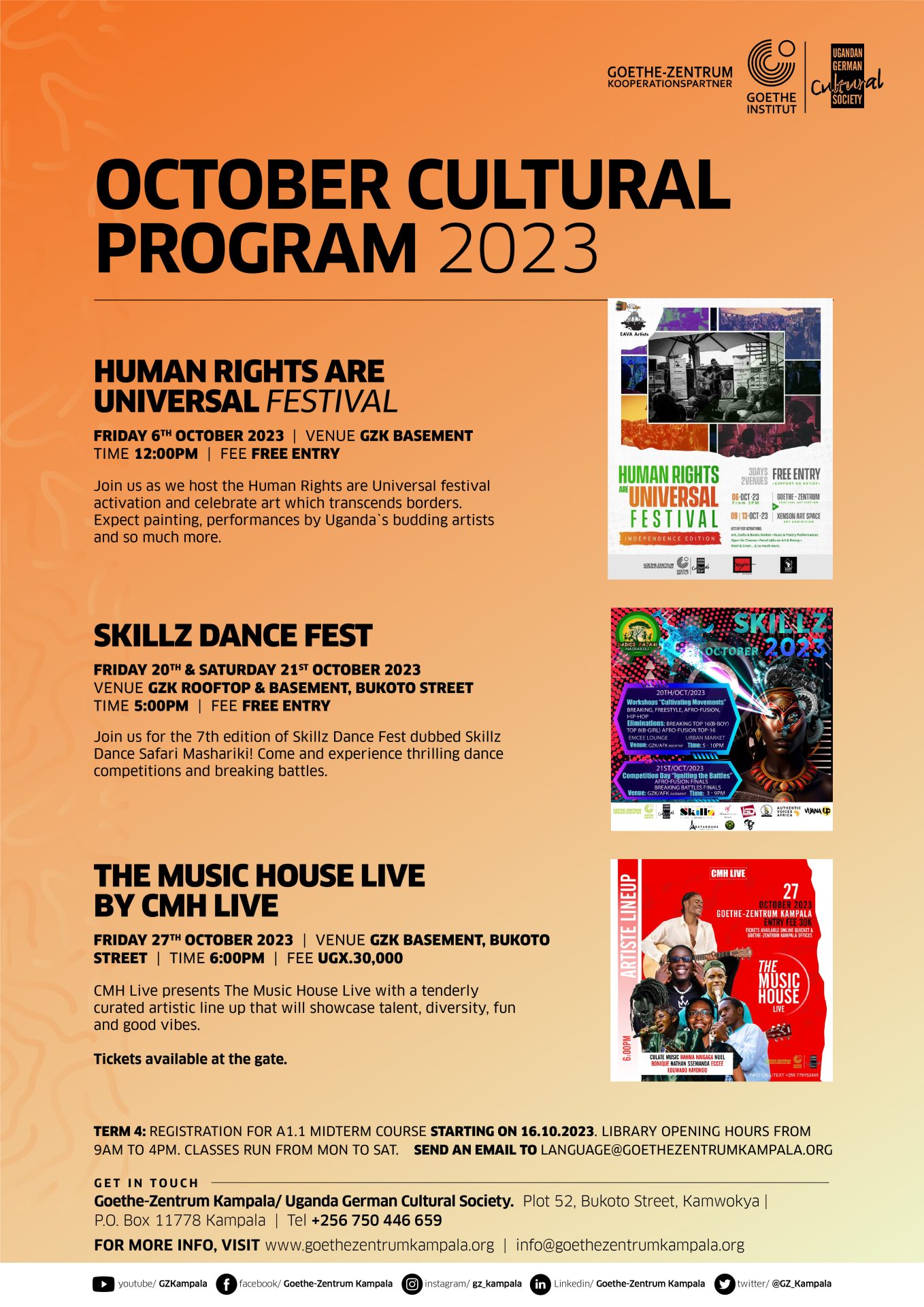 Human Rights Are Universal
Join us as we host the Human Rights are Universal festival activation and celebrate art which transcends borders. Expect painting, performances by Uganda`s budding artists and so much more.
Date: 6th October 2023
Time: 12:00 pm
Entry: Free Entry
Venue: GZK Basement
Skillz Dance Fest
Join us for the 7th edition of Skillz Dance Fest dubbed Skillz Dance Safari Mashariki! Come and experience thrilling dance competitions and breaking battles.
Date: 21st & 22nd October 2023
Time: 5: 00 pm
Free entrance
Venue: GZK Basement & Rooftop
The Music Live House by CMH Live
CMH Live presents The Music House Live with a tenderly curated artistic line up that will showcase talent, diversity, fun and good vibes. 
Date: 27th October 2023
Time: 5:00 pm
Entrance Fee: 30,000 UGX (Tickets available at the gate)
Venue: GZK Basement