Explore our Newspaper for students of German in Uganda!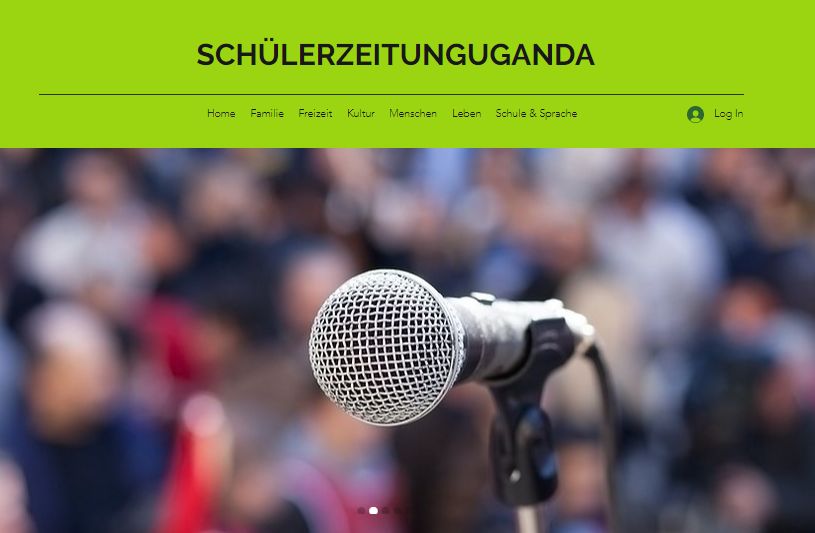 From the 16th November – 16th December 2020 the Language Department of Goethe Zentrum Kampala designed an interactive seminar for all students of German aimed at establishing an Online Newspaper for German learners.
11 students from Mengo Senior School, Kings College Buddo, Kibuli Secondary School, Gayaza High School, Trinity College Nabbingo, St. Mary's College Kisubi und Nabbisunsa Girls' School between 15 and 17 years were offered a one week seminar which enabled them to acquire the essential skills needed to run an Online Newspaper. They learned how to write an article, carry out an interview and how to produce a podcast. In this way they used their German language skills in a practical way and fun fulfilled context. Their contributions were then be uploaded on a common homepage, where students of German had the chance to watch the newspaper grow.
On the 18th of December we invited students, parents and teachers to an Online presentation of the new homepage. The students had the chance to present their contributions to the public.
Overall the students had a lot of fun using a foreign language and seeing emerge a Newspaper from their efforts. Besides we laughed, ate ice cream and made new friends!
The Language Department plans to continue with this project in the future and hopes to establish not only a communication tool for German Learners but also a platform for using German in an active and practical fun way.
If you are interested to find out more about our online students´ newspaper follow the link: https://gzklanguage.wixsite.com/schulerzeitunguganda