Goethe-Zentrum Kampala is temporarily closed from 1st to 9th June 2021. Landline will not be attended to. Please contact us via e-mail or mobile phone number + 256 794 303 703. Thank you very much for your understanding.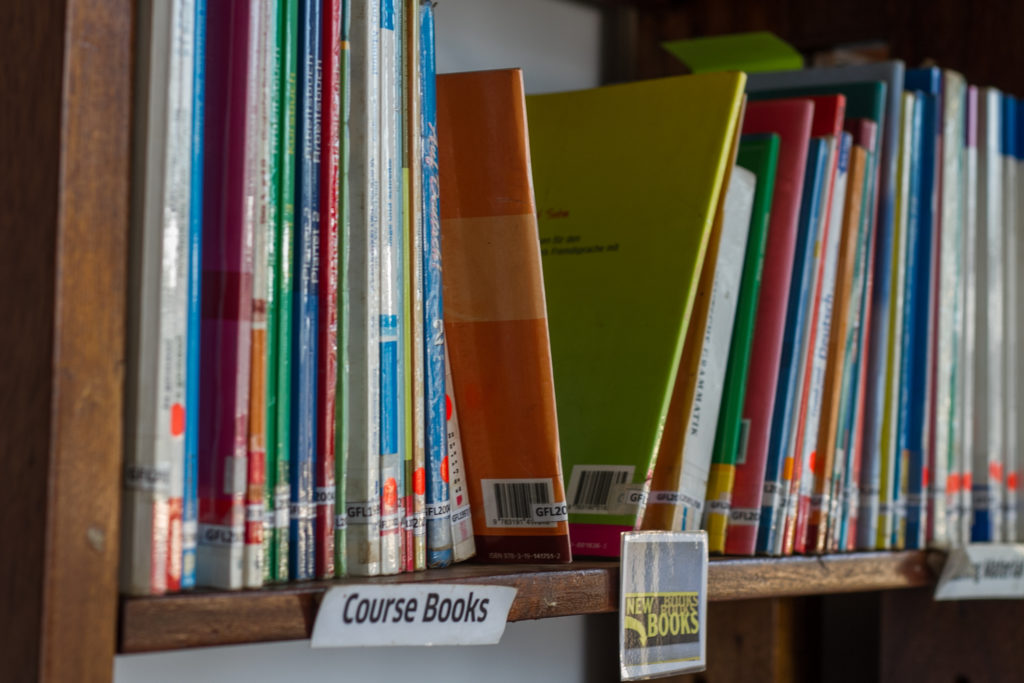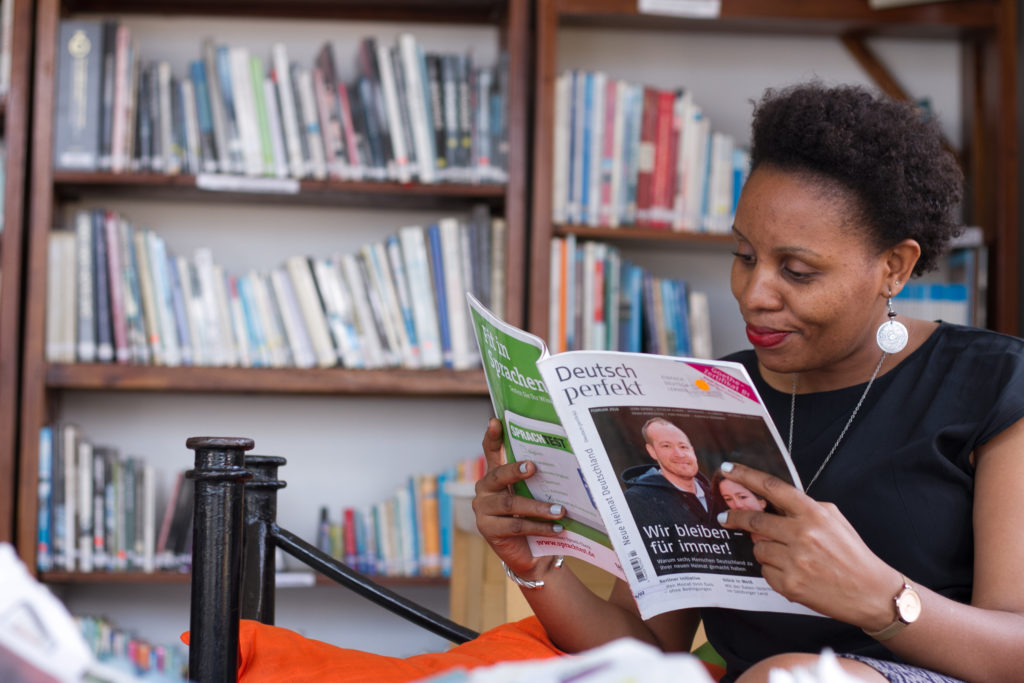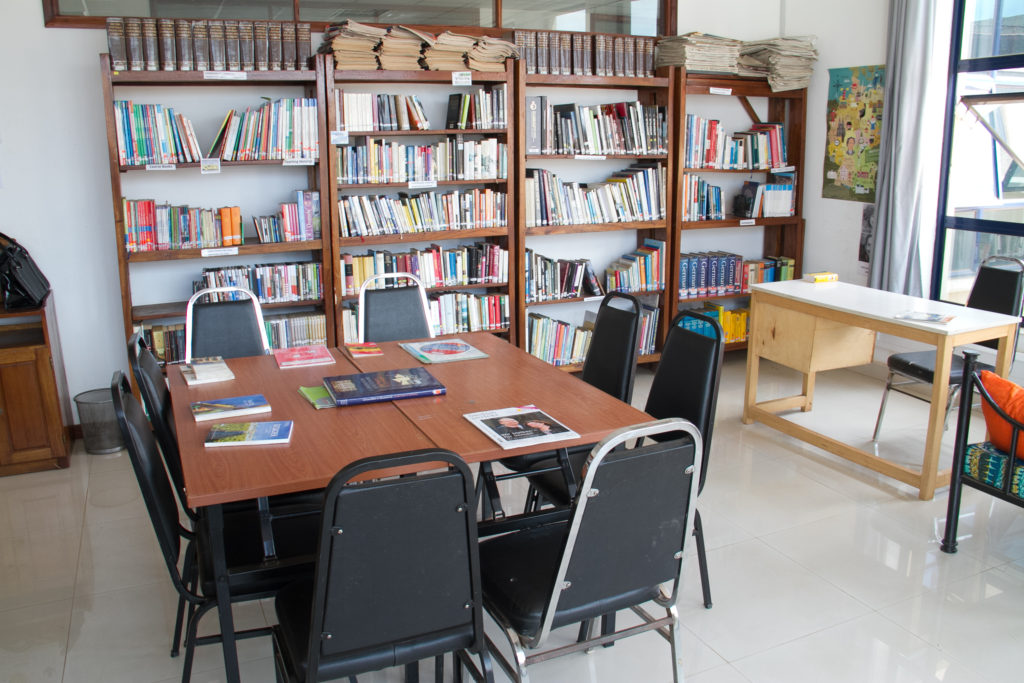 In the library you will find an up-to-date selection of printed and audiovisual media both in German and English to keep you informed about the latest trends and current issues.
German and English language books
English Translations of German literature
Reference books (Dictionaries, Atlases, Encyclopaediae)
German magazines, journals and newspapers
CDs and cassettes of music and literature
Videos and DVDs
Access to E-Resources for self-paced studying in German.
We are closed on Saturdays and Public Holidays.
Mo – Fr, 10 am – 2 pm / 3 – 5 pm
You can also contact us by email: library@goethezentrumkampala.org or give us a call on +256-794-303704
Reference use of the library is free of charge. To borrow books and other materials, you need a valid library card. To obtain one, simply pay for membership and register at the  reception. A valid membership card is needed.
Loan periods:
14 days for all media except novels which can be borrowed for 1 month
Renewals:
Renewals are possible, but only if the book is not reserved by other users. Please contact the librarian directly or send an e-mail to 
library@goethezentrumkampala.org
Please attend to the loan period. For each day exceeding the period, we charge a fee of 1,000 UGX.
Books that are lost or returned damaged must be replaced by the user. 10,000 UGX for novels and non-study materials, 20,000 UGX for Study materials and 30,000 UGX, if it had a CD. For CDs that are missing or damged, the user needs to pay 5,000 UGX. For DVDs that are missing or damaged, the user needs to pay 20,000 UGX.