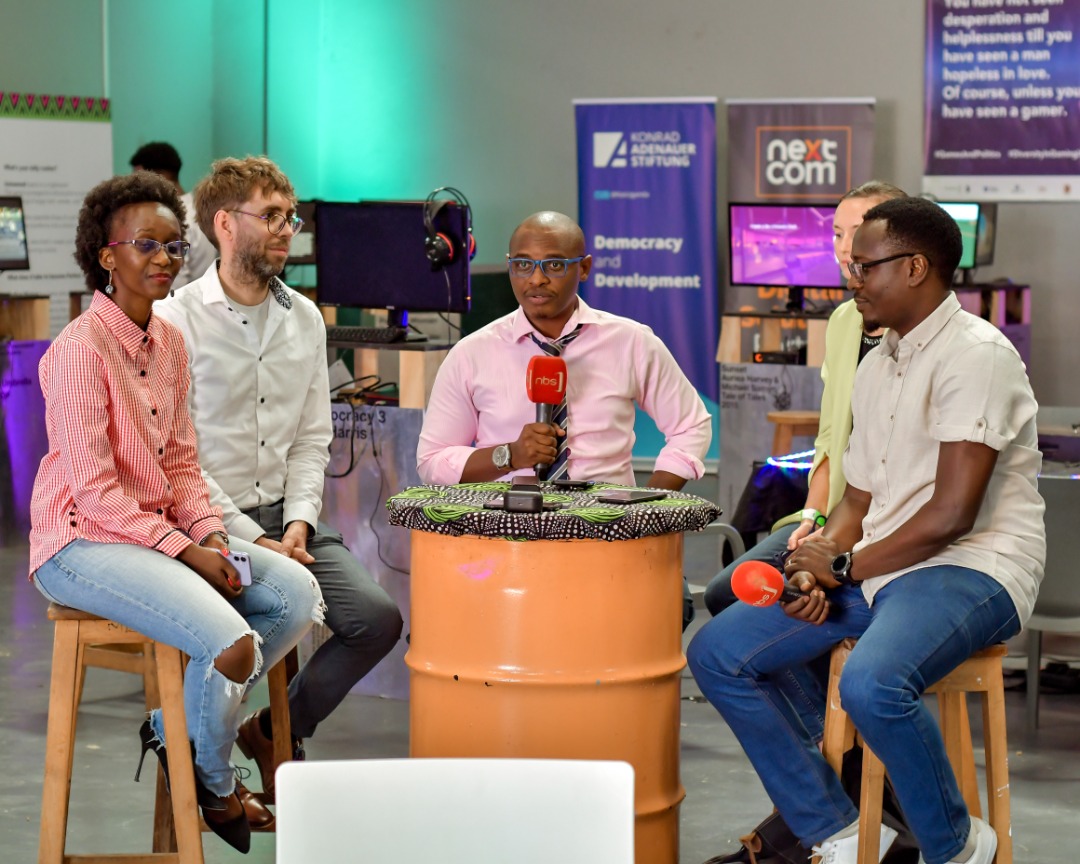 A game is always more than just a game. We had the pleasure to host the Games & Politics exhibition at the Design Hub for 2 months from March-May 2022.
Games and Politics is based on the exhibition Global Games by the ZKM (Zentrum für Kunst und Medien) in Karlsruhe, Germany, and focuses explicitly on political games created since 2004. The exhibition highlights computer games in its (re-) presentation of social conditions and conflicts, at the same time simulating the processes and rules that give rise to these conflicts. All the games in Games and Politics share this political approach, which is intended by the games' designers to set them clearly apart from both the conventional market as well as from computer games as an entertainment medium. They explore a wide range of topics, such as democracy, questions of Gender balance, refugees, the power of media, etc.
With the Games and Politics exhibition in Uganda, we wanted to showcase the pros and cons of gaming when it comes to political international conversations. What choices are people allowed to make? What conscious decisions do you have to make in games like the Perfect Woman which discusses gender roles? Another game, This War of Mine, which has you locked in a detention camp, and you try to escape kills while you're attacking people who are watching people with drones, having to strike them out making tough decisions.
We had a two-day opening event which included panel discussions focusing on two topics Diversity, Safety and Inclusion and a fireplace session about the status quo of gaming in Uganda. We invited local key player, like journalists from Citizen Report, Navvi Gaming, Konrad-Adenauer-Stiftung, Tribe Uganda, Pollicy.org and Game Developers. We also had a virtual reality corner and gaming session. Furthermore, local artists performed during the opening, e.g. Zoey the storyteller, Cajon Music House, Izaya the composer, etc.
Throughout the two months we also had a three-day cyber security workshop in close partnership with the Konrad-Adenauer-Stiftung. Another highlight was the Easter Egg Hunt where our visitors were able to win a free German class as well as some merchandise we designed for the exhibition.
Our curator for the exhibition was Danze Edwin. He works for NBS and has personal interest in gaming as well. He now moderates a gaming show on NBS.
You will find a highlight video on our YouTube Channel.