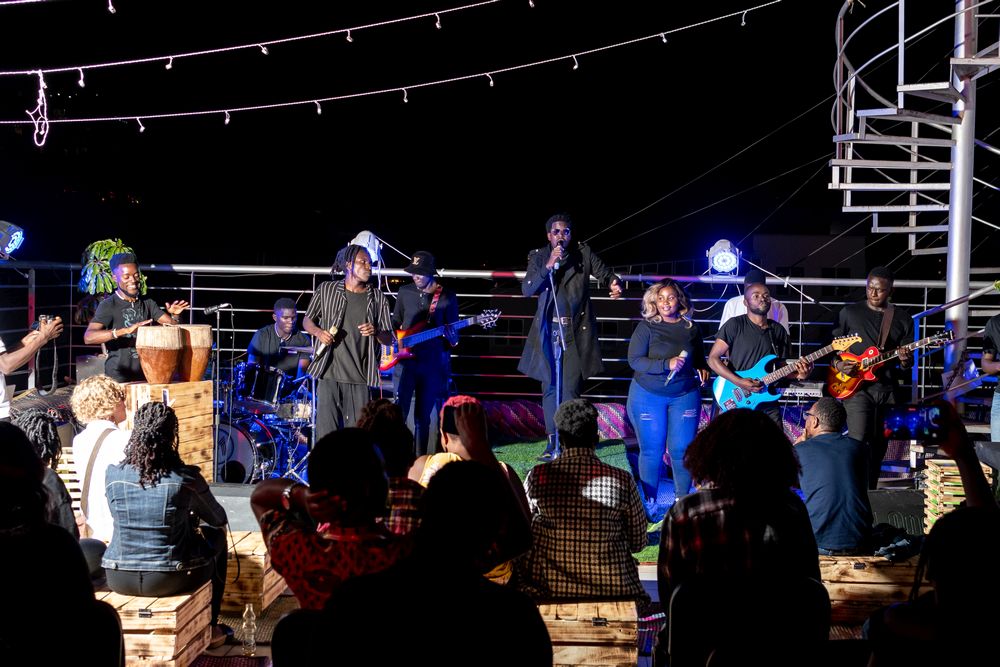 Mutaki is an Afro-soul and Rnb artist (singer and songwriter). He has written his music mostly about romantic love and hate relationships among people. Mutaki who is a member of the Cajon Music House musician collective has performed live at Sofar Kampala, Games and Politics, Stonefest, African Christmas Festival, The Music House Live, and others.

He performed in a concert showcasing an experience of his works and beautiful songs on November 18th, 2022 at Goethe Zentrum Kampala Rooftop. He was accompanied by fellow artists and poets in this show which had the audience on their feet by the end of the night.

The concert named Mutaki Live was supported by Goethe Zentrum Kampala and presented by the Cajon Music House events body called CMH LIVE.