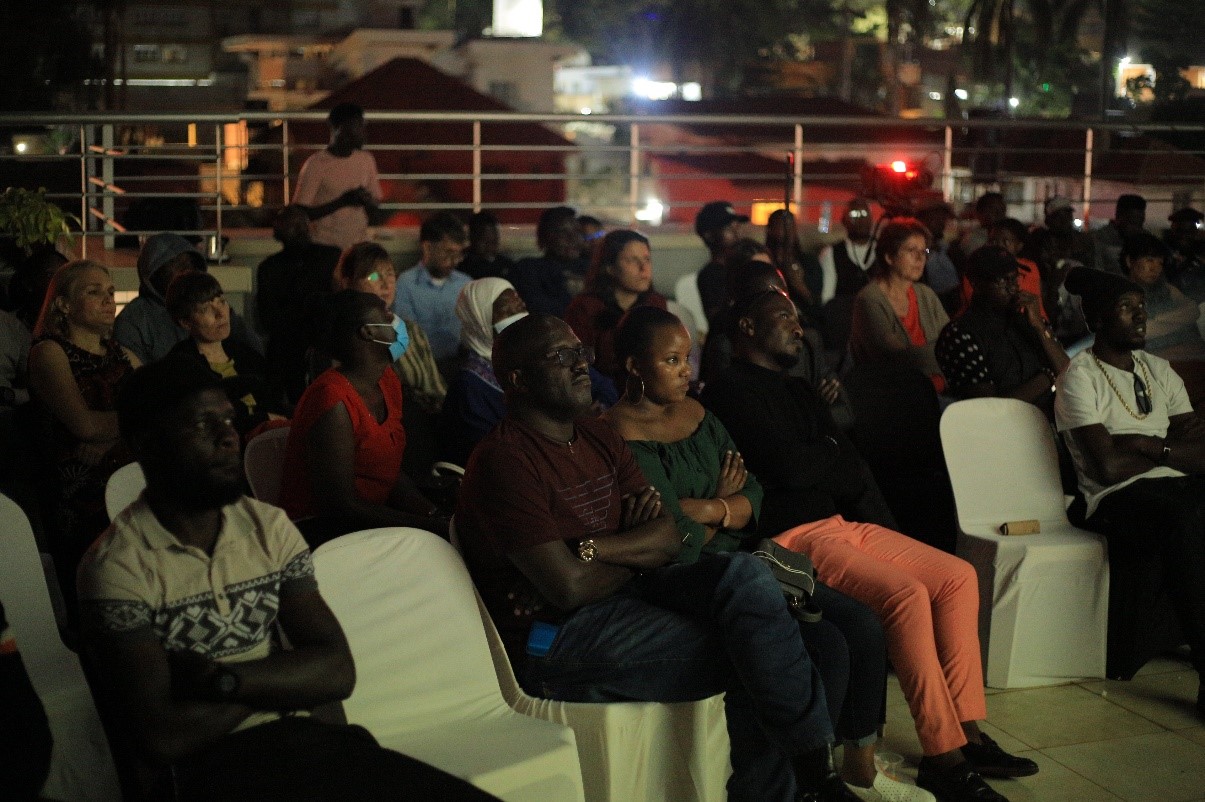 On 7th of August we had the pleasure to host the premiere of this amazing movie in the presence of the director.
TEMBELE by Morris Mugisha is handling the topic of mental health. It tells the story of a man stuggeling after he and his wife lost their child during birth. It is supposed to raise awareness about the topic mental health. The movie shows how not only himself but also the people close to him are effected by his issues and how he is coping up with his loss. The movie shows a human story in a very authentic way created by amazing camera work, cast and crew!
After the screening we were hosting a discussion including different people working on the topic of mental health. The discussion was about the many different issues around how mental health issues effect the person and also the people around them. Likewise they discussed about how to handle a person with mental health issues and how each of us can help people in our environment to manage their mental health. TEMBELE was now selected to represent Uganda in the 95th Academy Awards in 2023 in the category of Best International Film. We wish all the best for this journey!!