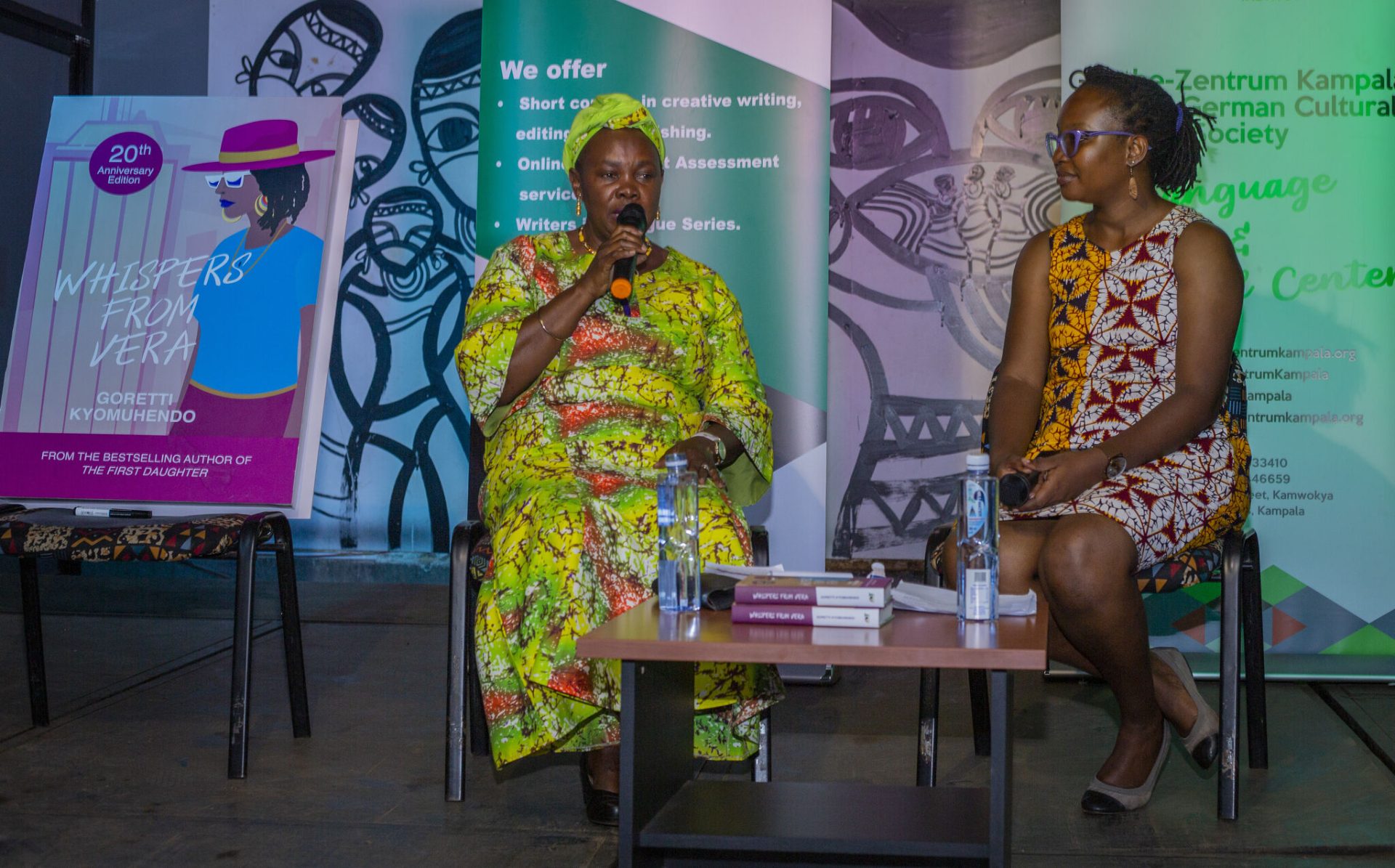 Whispers from Vera, by Goretti Kyomuhendo, was first published in Uganda in 2002 by Monitor Publications Ltd to great acclaim. This activity was to mark the novel's 20 – year publication anniversary, with the relaunch of a reworked edition, published by the African Writers Trust Ltd in August 2023.
The event was a great success with writers, publishers, booksellers, journalists, academics, book enthusiasts and the general public in attendance. The event took the format of a conversation with the author, who spoke about her writing and publishing journey of the novel, among other topics.
The session was moderated by Gloria Dei, a secondary school teacher of literature, based in Kampala. After, the discussion was opened up to the audience for an interactive Q&A session. Two professional actors, provided by Tebere Arts Foundation performed sections of the book, which added to the flavour and success of the event. Music was also provided, which created a celebratory atmosphere. The author then signed copies for those who wished to have autographed copies.
The book is available for sale at African Writers Trust at UGX 50,000. Call/ Whatsapp Mark for a copy on +256 775 685909.